Where to Watch A Deadly Adoption Online
|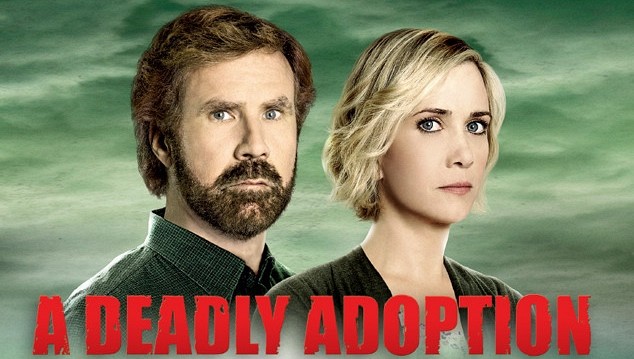 Did you miss your opportunity to watch 'A Deadly Adoption?'
Well good news, the rumors are looking pretty good that you'l be able to stream 'A Deadly Adoption' directly from the Lifetime website pretty soon, but no word yet on when this will be possible.
More often than not, Lifetime puts their original movies up on the website for streaming, so you can bet Lifetime will want to capitalize on the viral nature of their most recent work.
Starring comedy mainstays Will Ferrell and Kristen Wiig, the initial thoughts from most were that A Deadly Adoption would be a major spoof on the overly-dramatic nature of Lifetime movies. But viewers were surprised this weekend when watching the movie, that it actually wasn't that humorous and despite the big names and occasional hints at spoofing, the show never really went full satire.
From the website:
Inspired by a true story, "A Deadly Adoption" is a high-stakes dramatic thriller about a successful couple (Ferrell and Wiig) who house and care for a pregnant woman (Jessica Lowndes, "90210") during the final months of her pregnancy with the hopes of adopting her unborn child.
Will A Deadly Adoption be on Netflix or Hulu anytime soon? We're predicting the movie will find its way onto a number of streaming services to ride the hype train as long as possible.
Watch A Deadly Adoption's trailer below: