Watch WWE Online? Possible Changes Coming to Their Streaming Service
|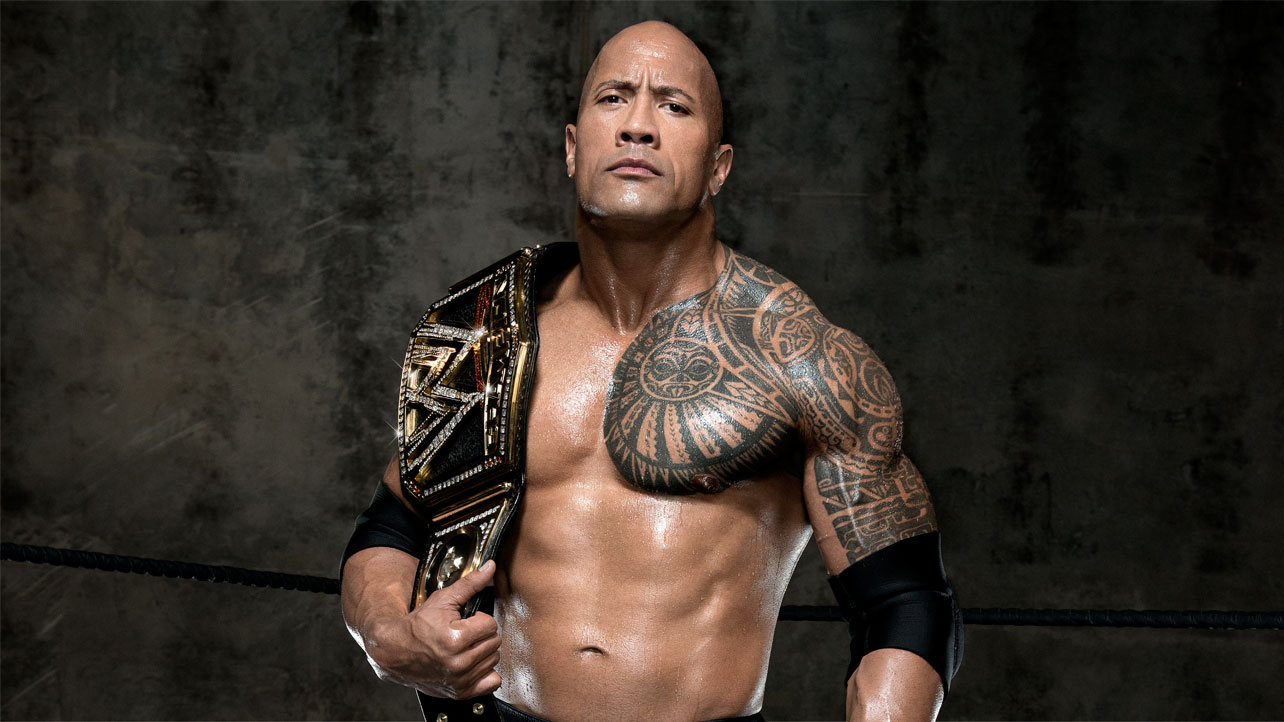 Fans of WWE have often complained about the difficulty of streaming major wrestling events the day after they air on television.
But now, a new rumor is circulating that could make it easier than ever to legally stream the WWE's major programs 'SmackDown' and 'RAW.' The entertainment network sent out a survey to customers who had cancelled their premium subscriptions to the WWE Network asking them if they'd be interested in returning if there was a tier that included next-day access. Currently, these episodes are only available on WWE's app 30 days after they air or through third party streaming service provider Hulu.
Here's the survey question: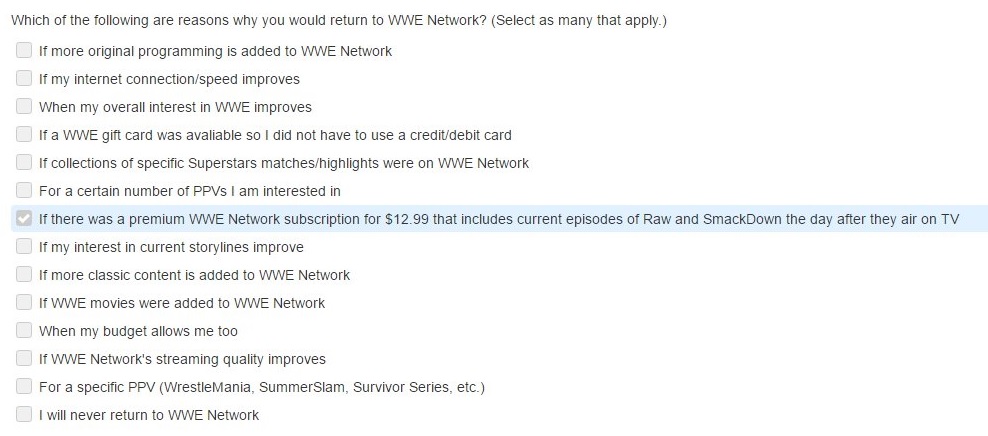 Some of the other options are certainly interesting as well, including access to classic matches, more original programming, highlights, more access to PPV, etc.
Most subscribers to WWE's current OTT offering have expressed frustration with the lack of a robust library of content. Sure, it's great for live streaming events, but when that doesn't work into someone's schedule, it makes sense that having next day access could be a major benefit of such a service.
Wresting, like most sports, doesn't currently have a really great centralized hub for streaming online. Most importantly, these options aren't currently available at what many consider to be a reasonable price.
Are you a WWE fan? Do you think you'd pay to upgrade to such a service? Let us know in the comments.