Watch 'Wiz' Live Online Free From NBC Streaming
|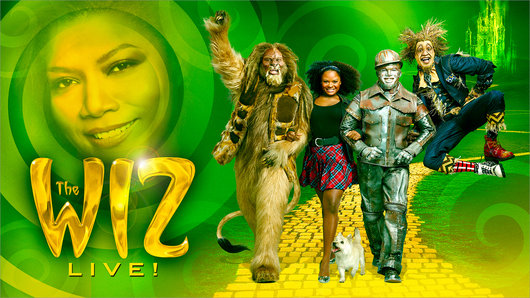 NBC has been giving live events a lot of play lately, with shows such as 'The Voice' and their live broadcasts, other Broadway plays, and shows such as 'Saturday Night Live' being NBC mainstays.
We're certainly excited to watch 'Wiz' this week, as the live broadcast of the 'Wizard of Oz' themed play will be on NBC December 3rd, 2015. Starring Queen Latifah, Mary J. Blige, David Alan Grier, Ne-Yo and Shanice Williams, 'Wiz' is set to be full of beautiful music, touching moments and of course plenty of that classic comedy from the original film.
So where can you watch 'Wiz' online? There are a few options for streaming 'Wiz' free online which we'll list out below:
The NBC App
NBC has a great mobile app that you can use to stream the television network free with a cable login. The NBC app allows you to stream the network right on your mobile devices.
Will 'Wiz' be on Hulu?
We're guessing the streaming service, which is partially owned by NBC, will give subscribers access to a stream of 'Wiz' but likely not until the next day, so if you're hoping to watch it live through Hulu, you'll be out of luck.
'Wiz' on Sling TV
The newest name in streaming, Sling TV brings live streaming of broadcast networks to its subscribers, meaning if you're hoping to watch 'Wiz' live online, Sling TV is going to be one of your best bets.
Broadcast Television
In this world of modern streaming television, a lot of people have forgotten that you can easily watch any of the broadcast networks live absolutely free with a normal television set and a good antenna. For those hoping to watch 'Wiz' live without a cable subscription, remember, your TV will let you watch it live as well.
Watch the 'Wiz' promo trailer below: