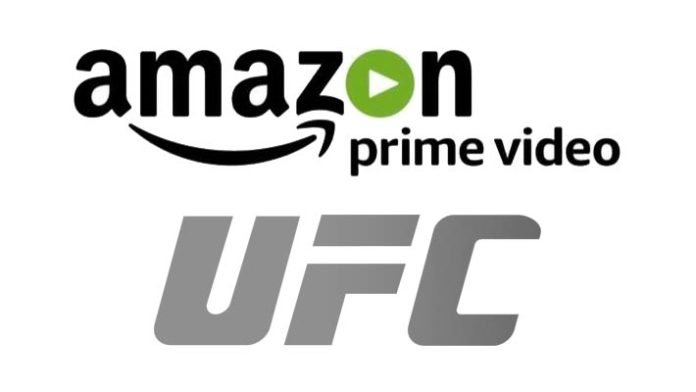 We all love watching UFC, and now there is another place to catch all the excitement – Amazon Prime Video! Amazon Prime Video has struck a deal with UFC apparently to start streaming UFC PPV to a growing number of subscribers. The service debuts with the streaming of UFC 222: Cyborg vs. Kunitskaya on March 3rd. That means just about any UFC fan can get in on the action without having to worry about fumbling with the remote or trying to contact their local cable service. It is also good news for Amazon Prime subscribers since they don't need to bother with another app because subscribing is just a matter of a few clicks rather than a full-blown signup process.
Amazon's new PPV streaming initiative is also great for sports fans in general who are now able to stream live coverage of events like the AVP Pro Beach Volleyball Tour, the NextGen ATP Finals, and Les Mans: Racing is Everything amongst much more that's coming soon.
How to watch UFC PPV on Amazon Prime?
All the events will be available by way of pre-order, or it can be purchased up to four hours after the commencing of its live broadcast. Streamers will also be able to rewind up to an hour during the live broadcast and will be able to access Amazon's replay coverage for up to 24 hours later. Plus, its possible to pre-order, and stream UFC PPV live via Amazon Prime's Android and iOS apps. So, you can practically start streaming on the go.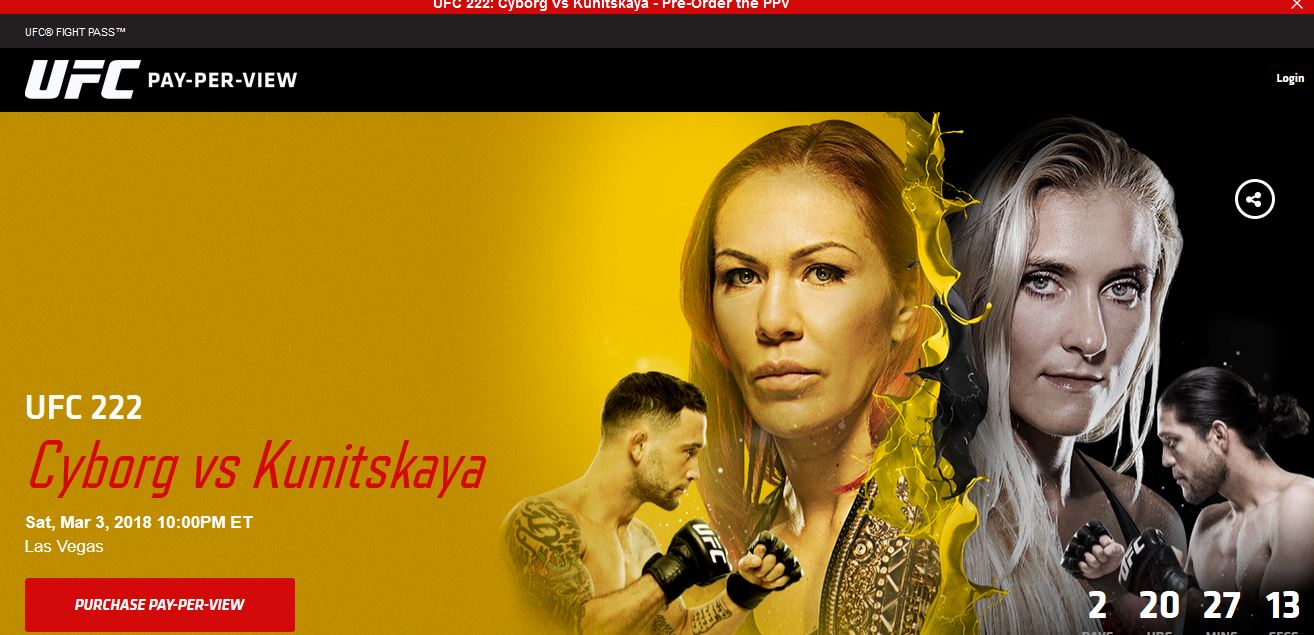 Who can stream UFC PPV?
Just about anyone regardless of if they are Prime subscribers can by access to the PPV. The same goes for all other events that the service broadcasts.
How much will it cost?
UFC 222, will cost you $64.99. Though prices could change for future UFC PPVs but its impossible to forecast at the moment. Though you can try Amazon Prime Video for free by clicking below.
Try Amazon Prime Free for 30 Days
Other Ways of Streaming UFC Pay Per View Live
UFC fights can also be purchased and streamed via company's official website. Though it's important to keep in mind that you'll need to download and install UFC's offical app to stream the fight on a device of your choosing.