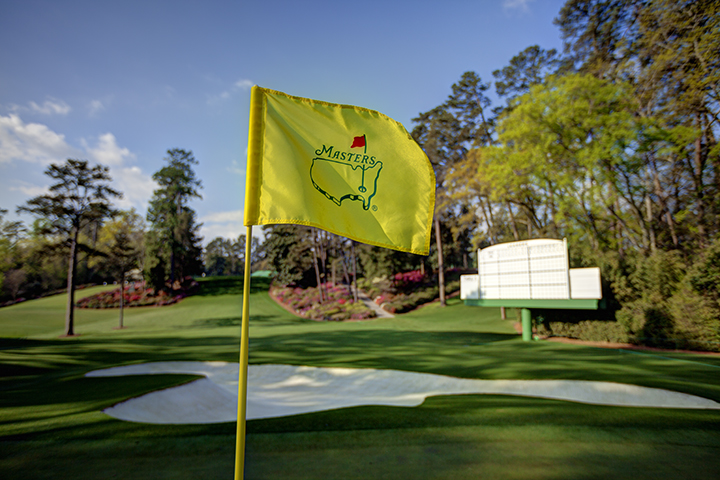 There's nothing quite like The Masters tournament to get a golf fan in the mood for spring. The birds are chirping, the grass is green and it's time to dust off the clubs from the garage. The Masters has been happening for so long that parents, grandparents and children can all transcend time together. It's common practice to watch The Masters from the office but don't let your boss catch you because.. never mind she's watching online too so I guess it's okay. We feel sorry for the IT professionals out there whose networks are about to be slammed with streaming traffic.
There are a cornucopia of ways to stream The Masters online. Here are our favorites.
Watch The Masters Live with ESPN on Sling TV
This year the masters will air a little bit differently than most seasons. Part of it will be on ESPN while the other half will be on CBS. The first two rounds are on ESPN so there are a couple of different ways to get that channel streaming to your favorite device. The first is Sling TV. It's a non-cable subscription package that includes ESPN, AMC, HGTV and a bunch of other cable networks online, without a traditional cable commitment. It's $20 a month and you can try it free for 7 days.
Stream The Masters with the Official ESPN App
ESPN also has their own app but you have to be a cable subscriber already to have access. It's available for all devices but it won't help those of you who are viewing internationally or don't have cable. If you can borrow a login from your parents or grandparents, that's a common method for watching The Masters online. But eventually you'll have to grow up.
Watch the Masters with DIRECTV NOW
Very similar to Sling you can watch the Masters live with DIRECTV NOW. It includes tons of cable channels too so you'll get much more than just golf. Give their seven day free trial a go and you'll be watching almost any sport live online in no time.
Try DIRECTV NOW Free for 7 Days
Watch The Masters with CBS All-Access
Once the weekend rolls around The Masters will only be streaming on CBS All-Access. What is that, you ask? It's CBS's official app that costs about six dollars per month. You'll not only get The Masters live, you'll be able to stream any CBS program you want online for free along with your subscription. It's a decent deal and they offer a free trial so give it a shot during The Masters, watch a few other CBS shows and stick with it if you like it.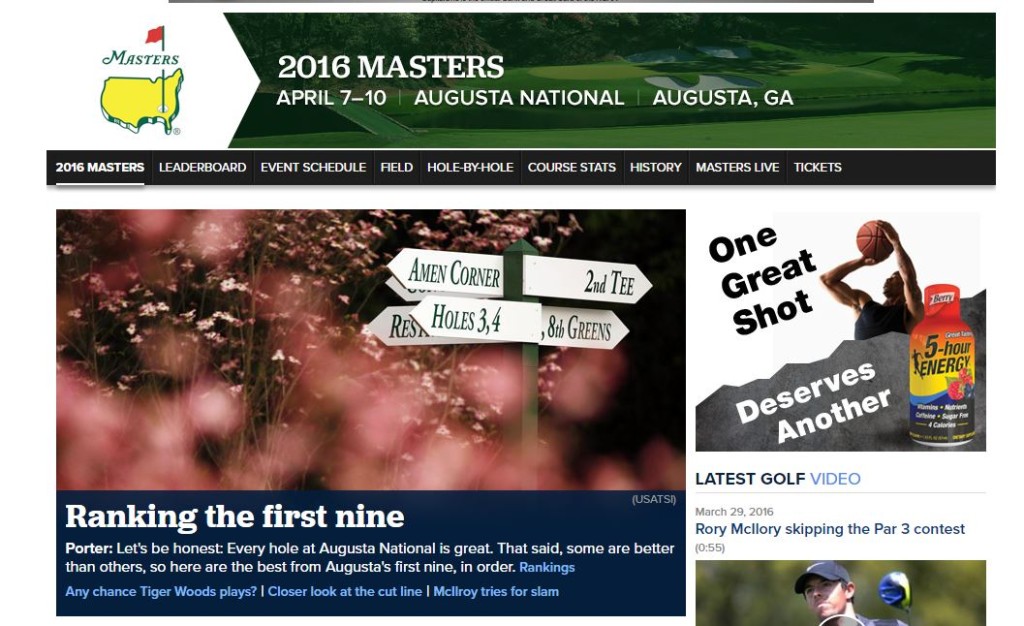 Avoid Illegal Live Streams of The Masters
We know it can be tough, particularly internationally, to watch The Masters online for some of you. But we encourage you to avoid illegal live streams of the tournament for several reasons. The first is that these streams often carry viruses and malware with them. That's no good. The second reason is that the streams are typically very low quality and it's tough to make out the actual goings on at The Masters from the sub-par (pun intended) feed.
It's also just wrong to pirate content when CBS, ESPN and other networks have gone out of their way to get you a legit route to streaming The Masters online.
Do you have any other tips for watching The Masters online? Is the Masters on Netflix or Hulu? Of course it isn't but nice try. Leave us a comment below if you have anything to add.