WATCH ONLINE: Stream the Alabama Crimson Tide vs Washington Huskies NCAA Playoff Game Free
|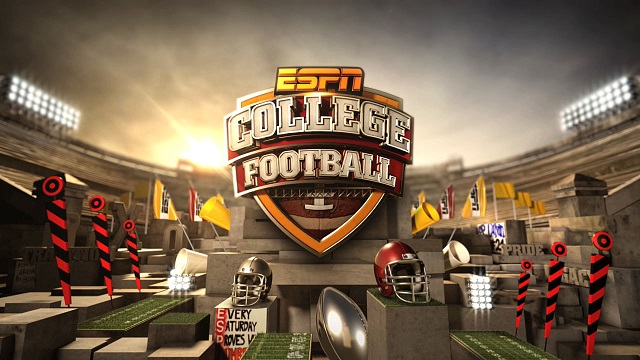 The NCAA Football playoffs are finally here, and the first game in the mix is The Alabama Crimson Tide versus the Washington Huskies. With the Crimson Tide finishing one of their most dominant seasons of all time, it was no doubt they were going to end up as a number one seed for this playoff series. The Huskies were in and out of the playoff picture for several weeks, but over the last few games, made a strong run beating both WSU in decisive fashion as well as winning the Pac-12 Championship Game with little difficulty as well.
December 31st
College Football Playoff semifinal at the Chick-fil-A Peach Bowl
No. 4 Washington vs. No. 1 Alabama
3 p.m., ESPN
Georgia Dome, Atlanta
So where can you stream today's game online free? The game is being broadcast on ESPN, so fortunately there are a handful of ways you can watch that game live online without cable.
Stream the game live on Sling TV
Sling TV has both a seven day free trial as well as a promotional deal where if you pay for one month of service, you get a Roku Express completely free. You can get access to ESPN with their service, meaning you can watch today's playoff game without cable. Sling has dozens of other channels as well, including FX, AMC, several other sports networks, and more. You can access Sling TV on mobile devices, computers, Apple TV, Roku and more.
Watch the Alabama vs. Washington game online with DirecTV Now
DirecTV Now offers a live stream of ESPN as well, and you can get a week trial with their service, no cable or contracts required. Owned by AT&T, it's definitely a great option for those looking for dozens of cable channels all without having to pay cable prices for TV. If you're looking to watch Washington play Alabama, this is a great option. DirecTV now is available on mobile, computers, streaming devices and much more.
Cable subscriber? Log in with WatchESPN
If you already have cable, head on over to WatchESPN and use your cable login information to access the game online. They have a good mobile app, and can easily be accessed online through the above link. A great free option if you're already paying for cable.
Avoid illegal streams
As tempting as it is to watch the game online at 420p and with continual popups, illegal streams also are notorious for viruses and malware. It's important to note that if a site you don't recognize is asking you to download something just to access the game's stream, be extra careful that you are pretty handy with computers. These sites cause a lot of viruses, which can be a pain to clean up.
Now who are you rooting for? Want to see another perfect season from Alabama or are your cheering for the underdog here? Let us know in the comments!