WATCH: Arizona Cardinals Amazon Prime's 'All or Nothing' Premire Free Online
|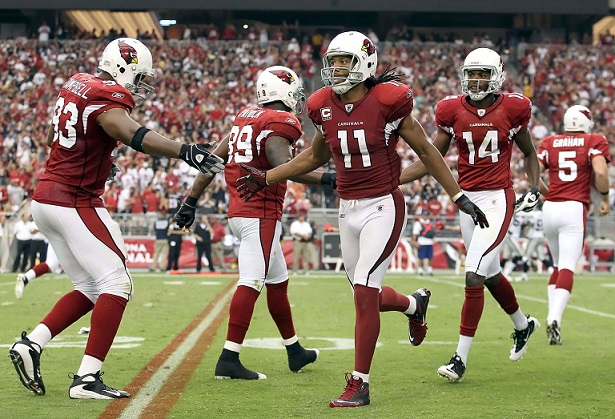 With HBO's 'Hard Knocks' being one of the most popular sports documentaries on television, it doesn't seem surprising that other networks would want in on the action. The NFL has never been bigger, and is continuing to grow. Human interest angles on teams and players are a hot commodity right now, and with that in mind Amazon has launched a new behind the scenes series 'All or Nothing' which this year will feature the Arizona Cardinals.
For fans hoping to get a sneak peek of the series, Amazon has released the first episode entirely for free, which you can watch here. While later episodes will require an Amazon Prime Video subscription, it won't require a Prime account to access the premiere episode to determine whether or not you want to continue with the series.
Our take on the series: While 'Hard Knocks' has a special place in our hearts, 'All or Nothing' definitely has its own fun and unique angles, and recaps more of the season's happenings as compared to just the preseason camps featured in HBO's 'Hard Knocks.' Both are of course ridiculously enjoyable for any NFL fan, as it's really quite a treat to get an insider look into the lives of NFL players and the team organization.
About 'All or Nothing'
For the first time in history, Amazon and NFL Films present an unprecedented look at the lives of players, coaches and owners of the Arizona Cardinals over an entire NFL season. Witness the real life, behind the scenes journey with Head coach Bruce Arians, President Michael Bidwill, General Manager Steve Keim, and Pro Bowlers Carson Palmer, Larry Fitzgerald, Patrick Peterson, and Tyrann Mathieu.
The production value of 'All or Nothing' is something special, and we can only hope Amazon and NFL Films have the opportunity to continue with these exposes.
Amazon is busy exploring dozens of new shows and movies for their Prime subscription service, including a 'Top Gear' reboot, tons of independent movies, continued production of their hit original shows. The Prime subscription quickly ends up worth it even for just a handful of their originals, and any NFL fan is going to want to check out 'All or Nothing.'