This Airbnb Makes it Easier than Ever to 'Netflix and Chill'
|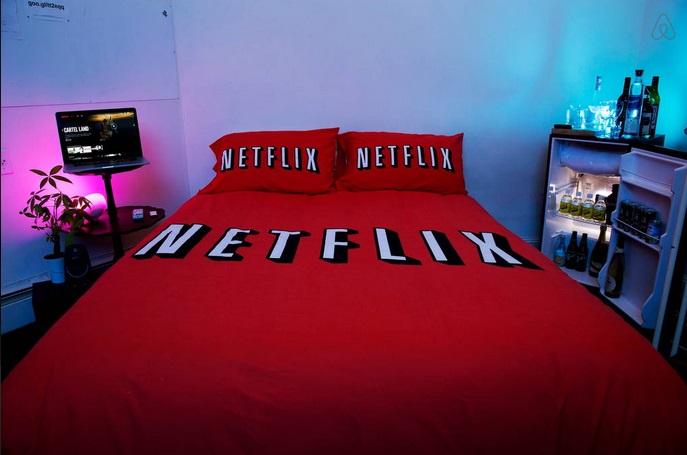 Too many roommates? Live with your parents? Apartment just a total mess? Then we think we've found the perfect solution for you.
One member of the Airbnb community has created the perfect 'Netflix and chill' rental, giving you the perfect place to, uh, watch 'House of Cards' with that special someone. The listing is currently renting for $400 per night, but nobody ever said love is cheap, right?
We're not entirely sure if this is an actual listing or an art project/joke, but we're guessing that if you're willing to spend $400, the room is all yours for the night.
From the listing:
The Netflix & Chill Airbnb Room is a project presented by ART404 + Tom Galle. With this project we bring the famous 'Netflix & Chill meme' to life and offer it as an IRL experience that people can rent for a night.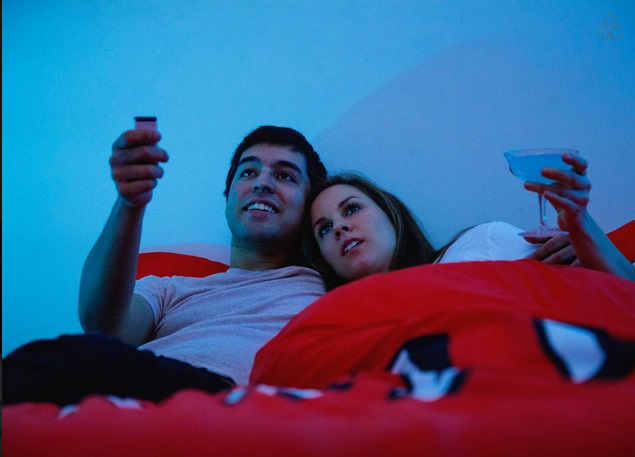 Now what does 'Netflix and chill' mean? Scholars have been arguing about this for months, as to what exactly it means to chill while watching Netflix. Let's just put it this way, it's best described for those unaware, as a euphemism for sexual activity during a Netflix binge session. So if you're interested in whomever is asking you to join them to chill, just be very aware that their intentions of simply watching 'Orange is the New Black' might not be entirely pure.
Rest easy in this Airbnb listing knowing that likely dozens of others have hooked up in the same bed as you. We're sure the listing owners wash the sheets rigorously.