The Most Requested Movie on Netflix Every Year is 'Home Alone'
|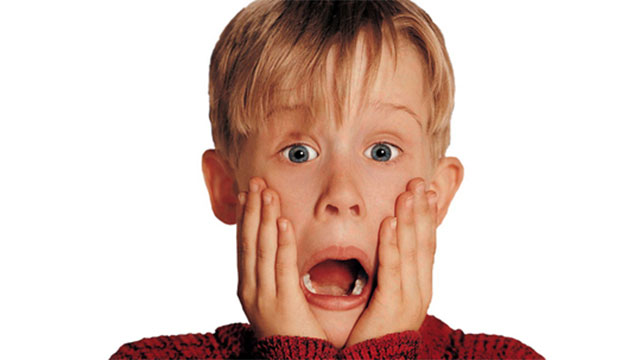 Netflix, you're what the French call les incompetent.
A recent conversation with a source at Netflix led to an interesting tidbit of information.
Of all the movies and TV shows requested by subscribers, Netflix gets asked to bring holiday favorite 'Home Alone' to the service more than any other title. And that ramps up every year around this time, when millions of people turn to the service and search for the title in the Netflix library, only for the results to turn up empty.
At this point it seems silly that Netflix wouldn't just overpay for the rights to 'Home Alone' and 'Home Alone 2: Lost in New York' to keep their subscribers full of holiday cheer (we can all probably agree it's fine to ignore 'Home Alone 3' and beyond, as no serious fan of the original films consider those as part of the 'Home Alone' canon).
It's probably safe to assume that there must be some super complicated rights negotiations that have never materialized into a deal between Netflix and 20th Century Fox. Or maybe Netflix made the movies… disappear!
Even the Netflix Twitter handle jokes about the film's high demand: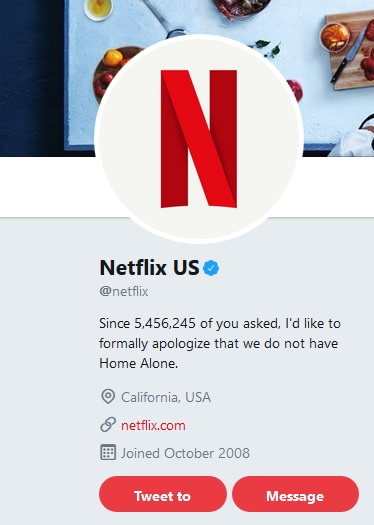 Other titles that apparently get requested all the time, according to sources (in no order):
Game of Thrones
The Big Bang Theory
Harry Potter
The original Star Wars trilogy
Modern Family
For those unfamiliar, Netflix does have a simple way to request shows and movies. You can use their form here to do so. Apparently, staff at Netflix do monitor this form, especially for request trends. Although that has to this day failed to successfully bring The Wet/Sticky Bandits to Netflix. 
Maybe next year…
For those wondering where you can stream 'Home Alone' online, here are a few options:
STARZ online
Amazon Prime Video with the STARZ add-on (7-day free trial)
Hulu with the STARZ add-on
You can purchase a stream of the movie on services like Amazon, YouTube, Google Play, iTunes and more for about $3-5