The List of IMDB Top 250 Movies on Netflix [October Update]
|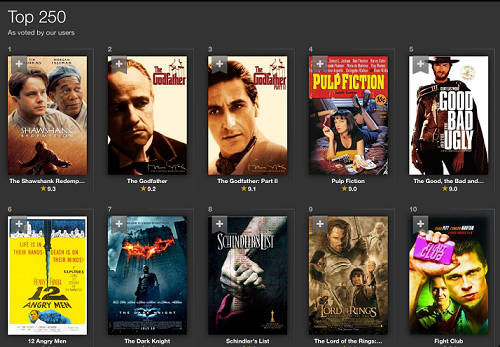 New month, means a handful of titles join Netflix, while a handful of others leave. You can get the full list of what's new on Netflix in October here. But of course with this list of all the new stuff comes an update to one of our streaming resources, The IMDB Top 250 movies list has been updated and is published below:
The IMDB Top 250 Movies on Netflix list
This is one of our favorite lists because it makes choosing a movie really simple. We often struggle to decide what to watch on Netflix, so having a list of movies we can quickly scroll through every time we're browsing always offers a pretty decent place to start before staring blankly at the browse screen for at least a few extra minutes.
For those curious, it can sometimes take us up to 19 minutes to pick something to watch each day, meaning we're spending a lot of time aimlessly scrolling through the libraries of services like Netflix. Many people complain about the problem of having too much to choose from. Maybe Netflix should just only give us all one option a night of something to watch, open up a big discussion about the movie or TV show the next day, then rinse and repeat until we've seen the entire catalog.
We think we might be onto something there…