The CW Will be Available for Free on All Devices Next Week
|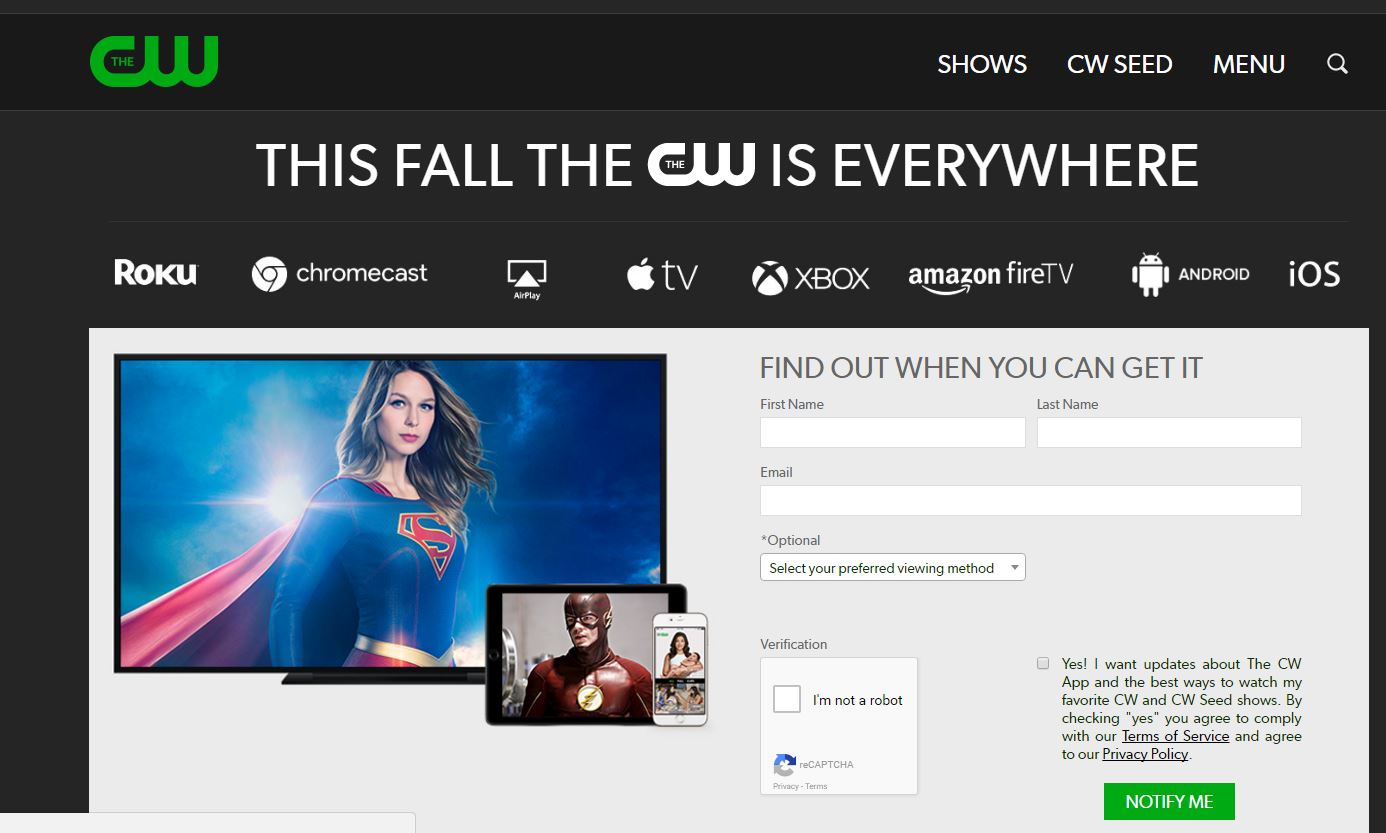 It's getting more difficult to keep all of the streaming options out there straight per network. But when The CW decides their app will be free to use and available on all devices that makes it pretty simple. We all understand free. According to a new landing page on CW, starting next week all shows on The CW like Arrow, Supergirl and The Flash will be easy to find on mobile and streaming devices because the app will not require a cable login anymore!
Of course you will still have to watch commercials, likely the same one multiple times per episode but hey, what can you expect for $0.00?
Is this the future of streaming? Ad supported free media with unskippable ads? Or would you prefer an ad-free option for the CW that allowed you to skip all that noise? Leave us a comment below with your personal thoughts.
If you haven't already downloaded the CW app to your favorite device you should do so now so that you're prepared for what's to come. The world of streaming TV is getting more complicated but we'll always be here to help make it clearer for you. The CW just took an interesting step in ad supported free direction. Let's see how it works out for them and hope for the best.