'The Art of More' Reviews – Crackle's Biggest Original Series Yet
|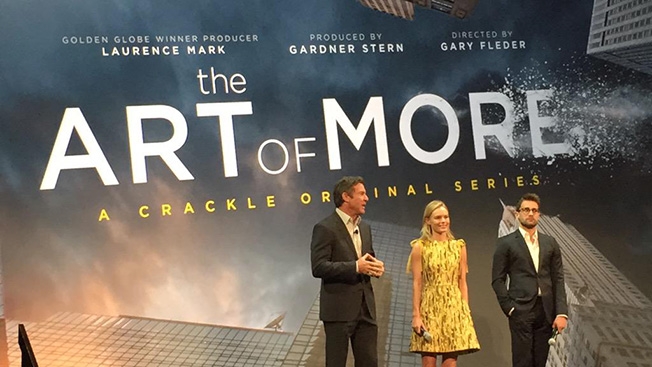 Crackle, a Sony service offering free streaming of hundreds of movies and TV shows, is set to release their first major original series 'The Art of More' this Thursday, premiering November 19th. You can watch the first episode here.
We're certainly excited to dive into the series, as the premise sounds fascinating, focused on a crime ring in the world of art auctions with some bigger name actors setting the stage. Crackle has been a surprisingly pleasant experience as the quiet younger sibling in the SVOD world might not be the first library users jump into when looking for entertainment, but the fact that it's free and quickly available is certainly a nice benefit.
The service has launched several other shows, including Jerry Seinfeld's 'Comedians in Cars Getting Coffee,' the adult-cartoon 'SuperMansion,' and Dan Patrick hosted 'Sports Jeopardy.' Not to mention you can watch a select few episodes of Seinfeld, streaming instantly via the Crackle website. Now we're getting our first peek into Crackle's biggest original series yet.
Early reviews of 'The Art of More' have come out, and we've hand-picked a few of our favorites below:
The New York Times – "Turns out that there's a lot of dirt beneath those slick, snooty events where status is flaunted by the wave of a paddle."
Variety – "Despite the star power, the cast is all over the place. Cooke, a native Brit, works a little too hard at his adopted Brooklyn accent. Quaid seems hyper-caffeinated with bluster and bravado, whereas Bosworth is restrained almost to the point of drowsy."
The Wall Street Journal – "Netflix has "House of Cards." Amazon has "Transparent." Now Sony's streaming video service Crackle has "The Art of More"
The Art of More will be available November 19th, 2015.
You can watch the trailer for the series below: