Tablo Launches New App on Xbox One For Recording Live TV
|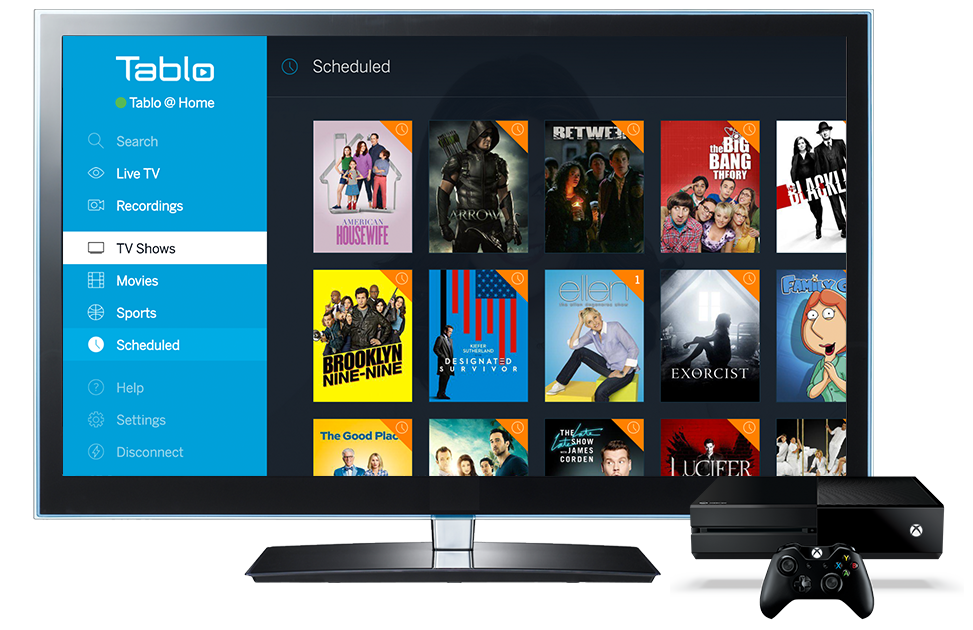 Recording live TV as a cordcutter can be tough without the right technology.
But Tablo has made it even easier for those with an Xbox One gaming console to record live television without a traditional cable box DVR.
Tablo announced this morning that they have released an app for the Microsoft device, meaning gamers everywhere can start utilizing their services.
"Many cord cutters were left without an OTA DVR option for their gaming system of choice when Microsoft put their project plans on hold," said Grant Hall, CEO at Nuvyyo, the makers of Tablo. "We are excited to provide the gaming community with a Tablo App for Xbox One, bringing us even closer to our goal of becoming the universal app for live TV and recorded broadcast programs on all your favorite devices."
The Tablo OTA DVR attaches to your WiFi router instead of your TV, which means that Xbox One users can now enjoy live news, sports and their favorite network broadcast programs in full HD using the Tablo App on the same device and controller they use for gameplay, local media playback and streaming services.
Version 1.0 of the Tablo App for Xbox delivers the majority of Tablo's familiar screens and features including playback of Live TV and recordings, Netflix-style TV guides for broadcast content discovery and search, as well as popular features including pausing of Live TV, preview-enabled fast-forward commercial skipping, and much more.