'Star Wars: The Force Awakens' Coming to Netflix in Canada This Month
|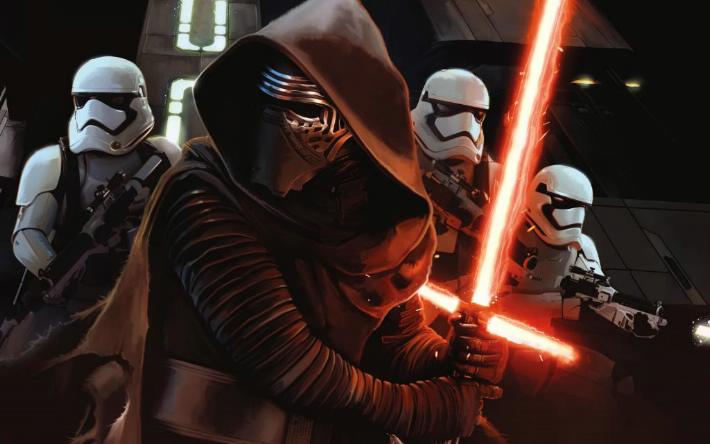 Pull out your calendar and circle July 15th (if you're in Canada, US and other areas… you might have to wait a bit longer).
'Star Wars: The Force Awakens' is going to start streaming on Netflix Canada this month, with 2015's biggest movie joining the streaming library July 15th.
Netflix and Disney signed a deal back in 2012 that is now just going to start paying dividends for Netflix subscribers, as large chunks of Disney content will be joining the Netflix library in the near future. The deal will include a large portion of Pixar movies as well as big portions of their back catalog on rolling releases.
While the deal was supposed to be focused on content released 2016 and after, Netflix and Disney clearly saw value with including 'The Force Awakens' as part of the 2016 roll out.
So why isn't 'Star Wars: The Force Awakens' available on US Netflix yet? Complicated contracts. Long story short, the Netflix library is vastly different depending on what country a specific subscriber is located in. We recently reported that the difference can be pretty massive, leaving a lot of recently added countries to question the value of Netflix.
Netflix subscribers used to easily get around these content borders by using a VPN, but Netflix has recently cracked down on the usage of such software. While it might seem like this is Netflix playing the bad guy, it's far more likely that Netflix has been told by content owners, especially as Netflix opens in more regions, that in order to gain access to third party content, Netflix needs to put up a fight against workarounds.
The long-term Netflix strategy here is to make their library globally consistent. In order to do this, Netflix will have to focus heavily on developing its own content library. This is why we are seeing Netflix pour hundreds of millions of dollars into new original programming. If they can create a robust enough library with their own content, they won't lose subscribers as third party content owners continue to be difficult to partner with in the long run.
Regardless, may the force be with you, eh.