Season nine of Trailer Park Boys is now available on Netflix
|
*Insert profanity-riddled outburst at the beginning of this post*
Trailer Park Boys season nine, a Netflix original now, is live and streaming this fine Friday evening, so feel free to cancel all your plans to accomplish anything this weekend and get watching.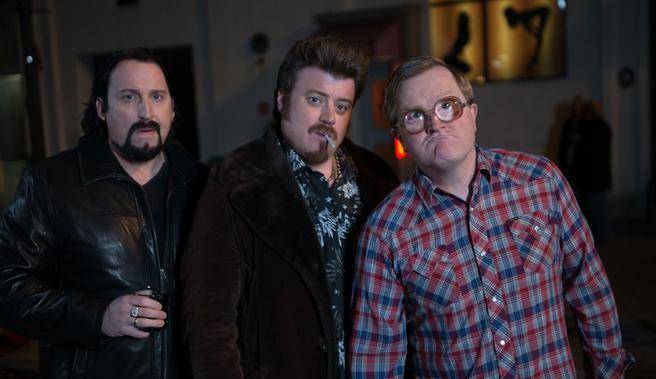 Arguably one of the most offensve and raunchy television shows we've ever watched, Trailer Park Boys also has the best Wikipedia intro ever (although I'm sure this is subject to change depending on the editorial standards of the day): Trailer Park Boys is a Canadian mockumentary crime black comedy-drama sitcom television series.
There will be a 10th and 11th season as well, which is great news for current fans.
The show follows the terribly misguided lives of the residents of Sunnyvale Trailer Park in Nova Scotia, as Ricky, Julian and Bubbles attempt to avoid capture during their petty crime escapades. Each season ends with (small spoiler alert) the boys inevitably finding some level of success to only have it washed away ever so rudely by the show's writers in the first episode of the following season.
The main actors of the show did a hilariously well-crafted Reddit AMA today to promote the show, so for any fans, it is certainly worth a read.
You can also watch a "behind the scenes" special that shows the show's 9th season being made here:
Trailer Park Boys is certainly not for everyone, mostly including the easily offended.