Report: Here are the People We're Most Commonly Borrowing a Netflix Login From
|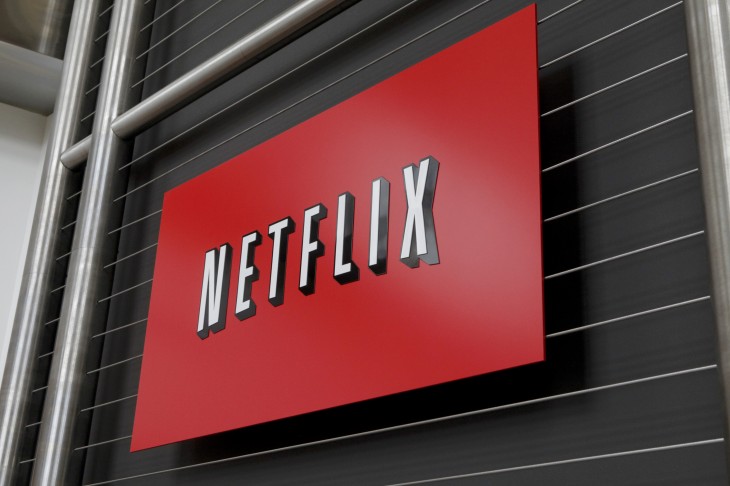 "My ex still hasn't changed their password on me."
Of the 240 million adults in the United States, 55 million of them are Netflix subscribers, according to Netflix's latest numbers. 
It also seems like just about everyone we know has access to Netflix. For example, of the 55 million subscribers, most accounts are likely used by a multitude of people under the same roof (roommates, spouses, etc.). But certainly, a notable percentage of people using Netflix don't actually have their own accounts or live with someone who has their own account. Passwords are handed out like candy among social circles, and even Netflix doesn't seem to mind. Being lax on password sharing has been one of Netflix's greatest marketing tools.
Of those among us using someone else's Netflix account, who are we borrowing from? We surveyed thousands of people who use Netflix and found 891 respondents who had access to Netflix, but weren't currently living under the same roof as the subscriber. Below you will find the breakdown of whose Netflix account they are currently using.
Whose Netflix Account Are You Using?
Parents
22%
Friend
20%
Girlfriend/Boyfriend
17%
Former Roommate
13%
Ex
13%
Sibling
3%
Other
12%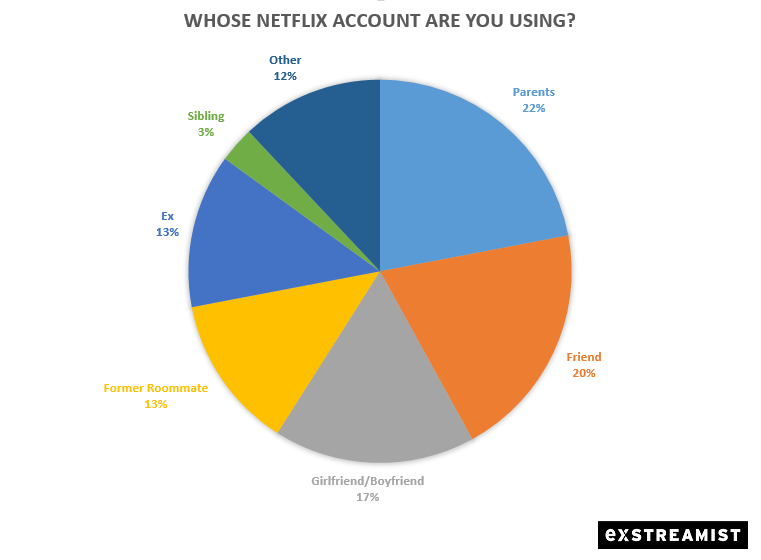 The second graph shows respondent answers as to whether or not the person they're using Netflix from knows about it.
Do they know you use their Netflix?
No
44%
Yes
34%
Not sure
22%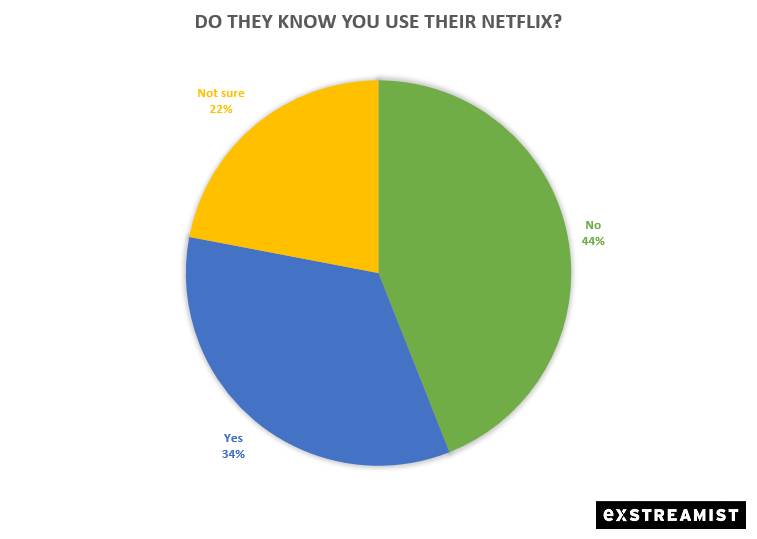 Some of our favorite comments from the survey:
"I'm using my ex-girlfriend's parents' Netflix account."
"My parents never use it, so I just use their account."
"I don't have any idea whose Netflix account I'm using. I got a login from a friend who had one of their friend's logins I think."
"My roommate moved out, she left behind her Netflix login though. Thanks Mel!"
"My ex still hasn't changed their password on me."
"Only one person is paying for Netflix in my friend group, we all use their login."
If you're looking for the best internet to stream Netflix with, make sure you check out our Zip Code Internet Search tool to find the best speeds for cord cutters.