New Movies and TV Shows Streaming on Crackle May 2018
|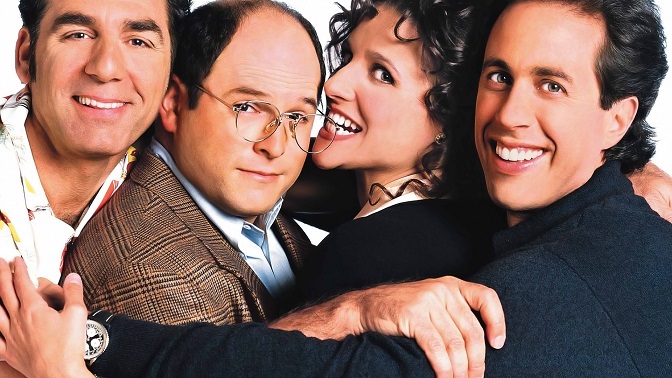 Below you'll find the complete list of all the new movies and TV shows (including your favorite Seinfeld episodes rotated in each month) available on Crackle this May 2018.
New Crackle Originals
SuperMansion Season 3 (New episodes release every Monday starting 5/7)
What's New
Crossover
Freaks Of Nature
Pineapple Express
Stan Lee's Mutants, Monsters And Marvels
Superbad (Live 5/24)
Community (Select Episodes)
Available One Month Only
#Followfriday
7 Seconds
A Good Old Fashioned Orgy
A Man Apart
A.I. Artificial Intelligence
Air
Alien Hunter
Apt Pupil
Attack The Block
Avengers Confidential: Black Widow & Punisher
Balls Of Fury
Balls Out: Gary The Tennis Coach
Big Fish
Blankman
Booty Call
Broken Horses
Candy Stripers
Christine
Extinction
Fired Up!
Freddy Got Fingered
Friends With Benefits
Glass House: The Good Mother
Godzilla
Hostel: Part III
I Know Who Killed Me
I Spy
I'll Always Know What You Did Last Summer
Into The Grizzly Maze
Iron Man: Rise Of Technovore
Jarhead
Knock Off
Out Of Time
Private Resort
Secret Window
Sleepwalkers
Slipstream
Sniper
Sniper 2
Sniper 3
Sniper 6
Sniper: Legacy
Sniper: Reloaded
Special Forces
Stomp The Yard: Homecoming
Sweeney Todd: The Demon Barber Of Fleet Street
The Bang Bang Club
The Caller
The Exorcism Of Emily Rose
The Glass House
The Grudge
The Grudge 2
The International
The Kingdom (Live 5/16)
The Wood
Under Suspicion
Urban Justice
Vice Versa
Walking Tall: Lone Justice
You Got Served
You Got Served: Beat The World
Last Chance to Watch
Reign Over Me
Resident Evil: Retribution
Spanglish
The Pauly Shore Podcast Show (Ends 5/3)
Monthly Seinfeld Theme: The Moms of Seinfeld
305: The Pen
411: The Contest
519: The Raincoats Part 1
520: The Raincoats Part 2
604: The Chinese Woman
610: The Switch
616: The Doorman
701: The Engagement
716: The Doll
806: The Fatigues