Netflix Subscribers Have Used Over 1,500,000 TB of Data on Adam Sandler Movies
|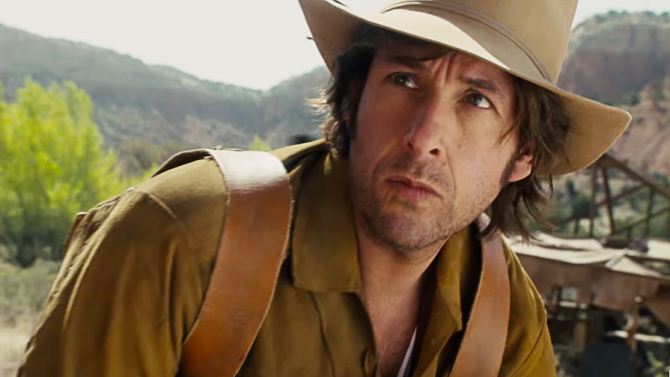 Love him or hate him, there's no denying that Adam Sandler has been a huge success for Netflix. In mid-April, Netflix announced that users have spent over 500 million hours watching Adam Sandler films on the streaming service. They currently have a deal in place that includes exclusive rights to several new films, including 'The Do-Over' and 'The Ridiculous 6,' both streaming on Netflix now.
Here's a quote from Netflix Content Chief Ted Sarandos:
Just ahead of the release of our third film from Adam Sandler, Sandy Wexler, we announced the renewal of our deal with Sandler to premiere an additional four films exclusively on Netflix around the world. We continue to be excited by our Sandler relationship and our members continue to be thrilled with his films. Since the launch of The Ridiculous 6, Netflix members have spent more than half a billion hours enjoying the films of Adam Sandler.
We were curious what that means in total data consumption for Netflix subscribers, so we multiplied the time spent watching Sandler films on Netflix by the average data used to stream one hour of video on Netflix (around 3GB).
You can quickly see that this adds up to nearly 1.5 million terabytes in data consumed on Adam Sandler films. A huge number by any stretch of the imagination, but here are some other numbers to put that in context:
Never mind the fact that these movies are being panned by critics. While Netflix is certainly on the hunt for awards for their more prestigious titles, it's pretty straightforward why they're also extremely happy about the total consumption of these Sandler movies. The fact remains that if they can keep their subscribers happy and paying their monthly subscription, they don't really care what the critics have to say. 500 million hours of streaming is an absolutely dominating performance for any single actor.