Netflix Original 'F is for Family' Review
|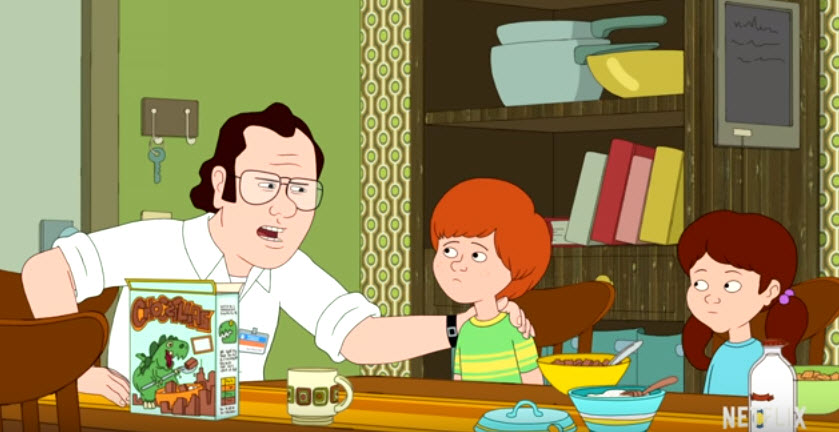 Netflix dropped two big Netflix original titles in the waning weeks of 2015, but only one, 'Making a Murderer' seems to be getting all the glory. But we're predicting in the coming months a slow roll of popularity ramping up for animated original 'F is for Family.'
The Bill Burr-created comedy series follows a dysfunctional cartoon family in anytown-USA. While the show is crude and contains plenty of language unsuitable for the younger crowd, the series actually contains a positive theme, as compared to other cartoon families with a slightly more pessimistic bent.
While 'BoJack Horseman' took a few episodes to hit a solid stride, and has ended up surpassing most folks' wildest expectations with its incredibly second season, 'F is for Family' remains consistently serviceable through its six episode first season.
To draw some comparisons, 'F is for Family' does feel most like a more crude version of 'King of the Hill' with a simple family in an ever-complicating world. The animation is great, the voice actors were well cast and the writing itself remains crisp the majority of the time.
Revealing a little bit of bias, when initially starting this show, it wasn't high on a list of shows we were hoping to love. The trailer made it look like it was supposed to be some extremely adventurous move into a cartoon chock-full of cuss words and fart jokes, but the trailer doesn't necessarily do the show justice.
The simplest way to determine if this is a show for you is to watch the first episode. The series remains consistent throughout the first season, and this early episode should be a great quick test to determine whether or not you should continue with the rest of the show.
No word yet as to whether or not there will be a second season of 'F is for Family' but we will update as soon as we hear more.
Watch the trailer below: