Netflix Expanding its Children Show Offerings
|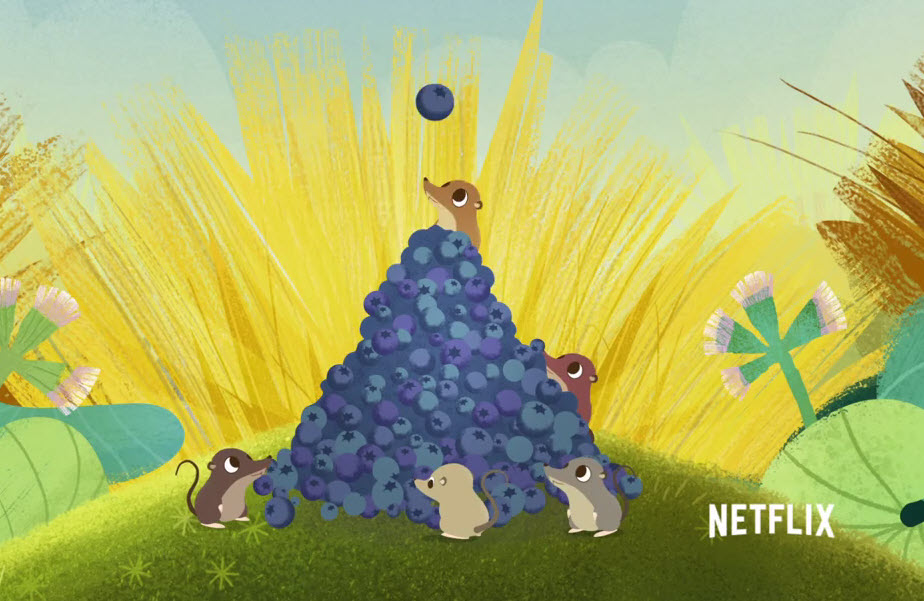 Netflix announced today that they will be expanding on their offering of shows for children with four original seasons of some names you'll likely recognize and others you might not.
Netflix has recognized the value in offering television shows aimed at younger audiences, in large part due to the appreciation of parents everywhere who sometimes just want to throw a cartoon on and let their kid focus on that for a while.
From the press release:
Cirque du Soleil – Luna Petunia – Fall 2016
From Saban Brands and Cirque du Soleil Média comes Luna Petunia, a new preschool series. Inspired by Cirque du Soleil's unique brand of innovation and creativity, the animated series will chronicle the adventures of Luna Petunia, a girl who lives in our world but plays in a dreamland where she learns how to make the impossible possible. The first season of 11 episodes will premiere worldwide exclusively on Netflix, kicking off a franchise roll-out that will include a consumer products line, interactive digital content and a potential live tour.
Edgar Rice Burroughs™ Tarzan and Jane ™ – 2016
From 41 Entertainment, Executive Producer Avi Arad (Arad Animation) and with animation from ARC Productions comes a new kids series based on Edgar Rice Burroughs' collection of stories about his iconic characters, Tarzan and Jane. In this modern-day remake, 16 year old Tarzan returns from the African jungle to a London boarding school where he is a fish-out-of-water and challenges conformity. There he meets Jane, Tarzan's ultimate partner, who helps him solve environmental injustice, crimes and mysteries. The eight episode season will premiere worldwide exclusively on Netflix during the second half of 2016.
Kulipari: An Army of Frogs – 2016
Kulipari: An Army of Frogs, is based on a trilogy of books created by American football star, Trevor Pryce, and is inspired by his childhood fear of frogs. A story about bravery and heroism, this animated series targets grade school boys and follows poisonous frogs, scorpions and spiders who must go to war to ensure their power – and the survival of their entire world. The story of Kulipari inspires belief in oneself, one's abilities, and the power of true friendship – even when odds are stacked against you. The 13 episode season, produced by Splash Entertainment and Outlook Company, will premiere worldwide exclusively on Netflix in 2016.
Puffin Rock – September 1, 2015
A new animated preschool series, Puffin Rock is set on a beautiful island off the coast of Ireland. Oona is a charismatic and plucky young puffling, who along with her ever-curious little brother Baba, explores the diverse array of sea, sky, land and underground creatures. The series introduces a combination of preschool themes and soft natural history learnings to young viewers. Acclaimed actor Chris O'Dowd narrates the English language version, with a diverse group of international talent narrating in other languages across the globe. Penguin Random House Children's, Dog Ears, and twice-Oscar-nominated animation studio Cartoon Saloon partnered on the 13-episode season, which will premiere exclusively on Netflix in the U.S., Canada, Latin America,Benelux, France and Germany this September, and in all other Netflix markets at a later date. Watch trailer: http://nflx.it/puffinrock