Netflix Doesn't Give a S*** if Critics Like Their Adam Sandler Movies or Not
|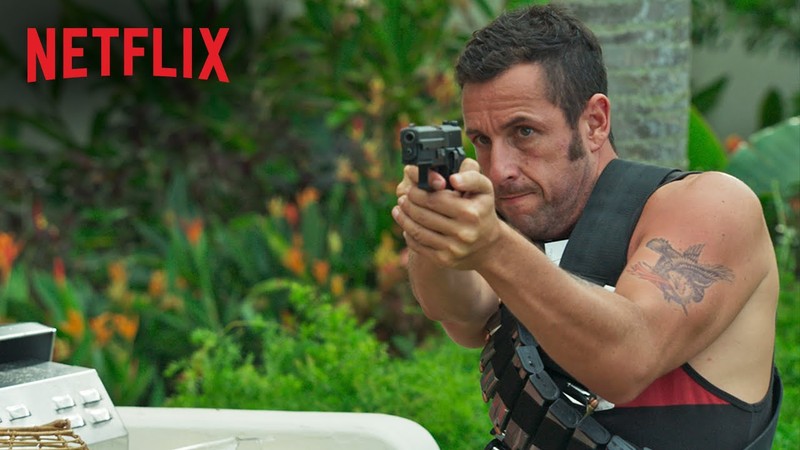 It's easy to make fun of Adam Sandler's movies.
And any chance critics get to pan his films, and certainly sometimes his movies deserve it, they seem to jump on the opportunity. Certainly he's made some bad movies, and especially doesn't push the boundaries of cinematic achievement.
But guess who doesn't care? Netflix content boss Ted Sarandos. In an interview with The Hollywood Reporter, Sarandos snapped back at commentary that perhaps Netflix wasn't being smart with their decision to give Sandler a bunch of movies. He made it perfectly clear that, despite negative critical attention, these Sandler movies have been massively successful with their subscribers.
"The two Adam Sandler movies premiered at No. 1 in every single territory of Netflix around the world. The Do-Over is still in the top 10 in nearly all of them. It's been a hugely successful deal, and he's got another one called Sandy [Wexler]. The thing that is most global on Netflix is Adam Sandler."
Sandler has a deal with Netflix to make a series of movies, and while when the news was first announced and got mocked in the press, the above statement makes it pretty clear that Netflix has had the last laugh.
While Netflix will likely never release specific viewership numbers for each Sandler film, it's pretty clear each movie has hit tens of millions of viewers. Netflix doesn't directly care about specific viewership and instead focuses on new subscribers and current subscriber retention. So with that in mind, these films have likely been a big success for the service.
At the end of the day, Netflix has over 75 million subscribers to keep happy, and won't be able to do so all the time, but targeting specific segments and giving them what they want? Seems to be a winning strategy. As Netflix expands globally as well, it makes sense that instead of trying to produce mass appeal shows it makes more sense to create niche content for less money that keeps regions of subscribers happier.