Kimmy Schmidt Stars Ellie Kemper, Tina Fey and Jane Krakowski on The Today Show
|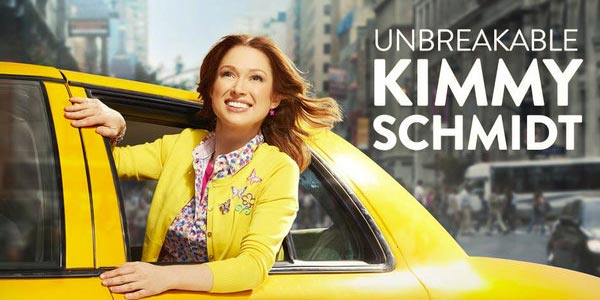 Many of the details behind just exactly how Unbreakable Kimmy Schmidt ended up off of NBC and instead on Netflix will likely remain a mystery to most (sure there is a lot of speculation flying around), but some members of the cast of 'Schmidt' went on the TODAY show this morning and ripped into the original network a bit, mostly in good fun. Tina Fey, Ellie Kemper and Jane Krakowski talked about the show itself, how it came about, and some other fun details you can watch below.
Unbreakable Kimmy Schmidt has been a breakout success on Netflix, which likely is paying dividends for the streaming service as they ordered two seasons of the show right out the gate.
For those less familiar with the show Unbreakable Kimmy Schmidt follows a young woman after being freed from a doomsday cult, which kept her locked up in a bunker for several years. After her release, she takes on life in New York City and all the unique scenarios a big city can throw her way.
Watch the TODAY show segment below: