Joel McCale Confirms: No More Community Seasons
|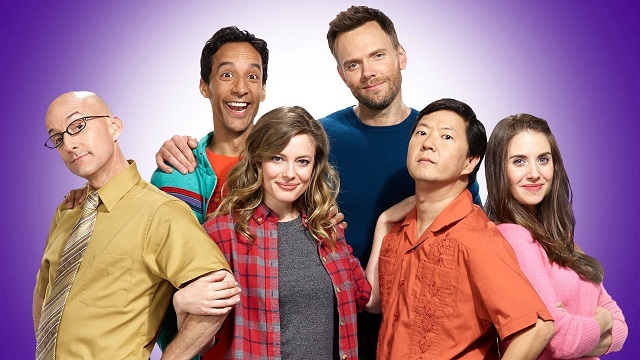 Will there be a seventh season of Community on Yahoo! Screen?
Unfortunately, Joel McCale today that all actor contracts were up following the sixth season, and now that everyone's value has increased, a seventh season just isn't financially reasonable to produce. 
In a recent interview with Metro Weekly, McCale talked about the difficulties the show ran into with NBC, its time with Yahoo! Screen, and why the show just isn't ripe for a seventh season, despite how bad the fans might want it.
No word on the potential for a Community movie, but we'll still be holding out hope for any news on that.
—
Some highlights below:
On a seventh season of Community:
MW: Is it getting another season on Yahoo?
McHALE: No. They wanted to. But all of our contracts were up after six years. All the actors on the show, almost without exception — their stock has risen significantly and it's out of the pay rate that is affordable to make the show. So you're not going to be able to get Alison Brie or Gillian Jacobs at a normal television salary anymore. There is just not enough money to be able to pay for the show.
On problems with NBC:
MW: Let's talk about Community. It always existed on kind of the precipice. Obviously, NBC canceled it and it moved to Yahoo and found another life with a sixth season.
McHALE: Yahoo paid tons of money for it because they knew that people were watching it. NBC just never liked it. They didn't know what it was. They were always terrified and confused about what it was and we were always at the — as [creator] Dan Harmon called it — the "Vietnam of Time Slots."
Our budget was decreased every year we were at NBC and Yahoo significantly increased it and gave us basically no notes, according to Dan.
—
So from our perspective, it's interesting to think about what this means for Yahoo! Screen as they attempt to compete in the digital video and streaming landscape. With no words on them signing any more original Yahoo! Screen shows, we're curious about the potential for other show renewals such as 'Other Space' and 'Sin City Saints' as those shows have been void of news for several months.