Joe Dirt 2: Beautiful Loser Streaming on Crackle July 16th
|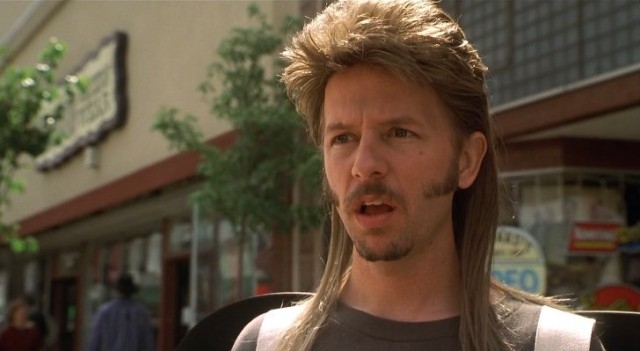 I think the only movie I might have quoted more frequently in high school than Zoolander was Joe Dirt.
While the movie was absolutely destroyed by critics, as is tradition with most David Spade movies, something about Joe Dirt appealed to the masses, creating enough of a following that here we are, almost 15 years later with a sequel on the way.
Watch the Joe Dirt 2: Beautiful Loser trailer below:

So what's the point of all of this?
Well, we're not really sure.
The entire trailer looks like a mix of Back to the Future combined with the same humor from the first film. In other words, the trailer was full of the lines I used to quote with my friends, immediately reminding me of just how funny we all thought the original Joe Dirt was at the time.
The bad news here is naturally it's going to be tough for this sequel to meet any nostalgic memories that I held in such high regard. Joe Dirt 2 runs the risk of possibly tainting what were great memories of the original. I imagine a similar fate to that of the recent attempt to remake Dumb and Dumber.
Some things are best left vaulted in our memories.
Joe Dirt 2: Beautiful Loser will be streaming for all on Crackle July 16th.