If You Start Right Now, You Can Binge Watch All of OITNB Before the Season 3 Premiere
|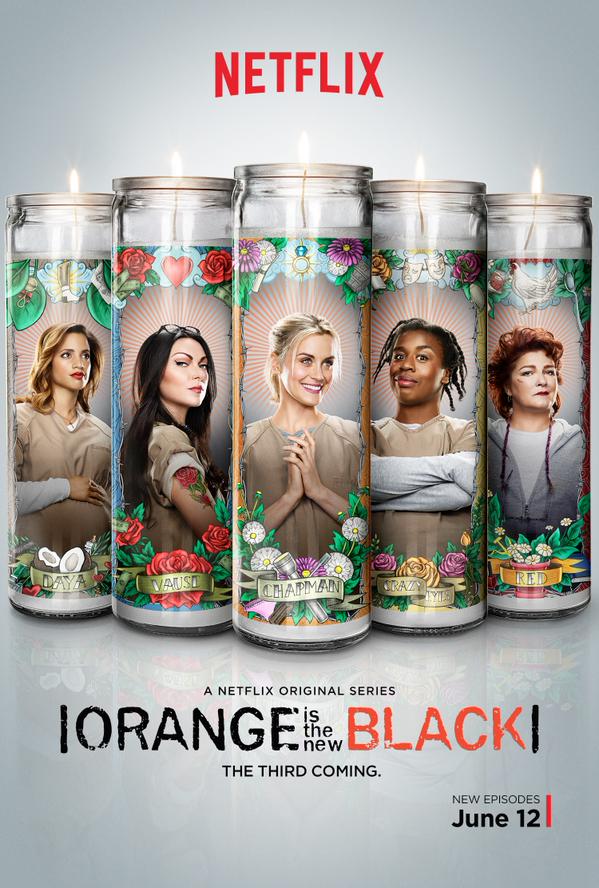 Ready, set, go!
Alright, it's late in the afternoon on Wednesday, June 10th. If you start right now, you'll easily be able to work a full day, get a few hours of sleep, and still binge watch all of Orange is the New Black season one and two before the third season premieres this Friday, June 12th.
The end of the second season brought with it some major closure on many of the characters, and many people had originally planned on the show only being two seasons, but with such high praise both from critics and audiences, Orange is the New Black not only has a third season coming this weekend, but also preemptively signed a deal with Netflix for a fourth season as well.
So what can fans expect from season three?
The predominant theme is reportedly focused on faith and motherhood as reported by THR. Show creator Jenji Kohan commented that while these themes will run through the season, overall the the third installment of Orange is the New Black will be a bit lighter than season two.
"We wanted it to get a little gangster in season two." – Jenji Kohan
What else to expect? Popsugar recapped a few noteworthy things, including information that Jason Biggs' character Larry, the once-fiance of Piper Kerman, will not be returning. Actress Mary Steenburgen will be playing Pornstache's mother, but despite this character addition, Pornstache himself will not likely make much of an appearance. Comedian Mike Birbiglia will be on screen at some point, but information is minimal as to what type of role he'll be playing as well.
As for Piper and Alex? No information about the state of their future relationship, but what fun would that be if we had all the information. What has been reported though is that Australian actress Ruby Rose will be joining the general population of Litchfield as a new inmate and potential interest of both Piper and Alex.
Watch the Orange is the New Black season three trailer below: