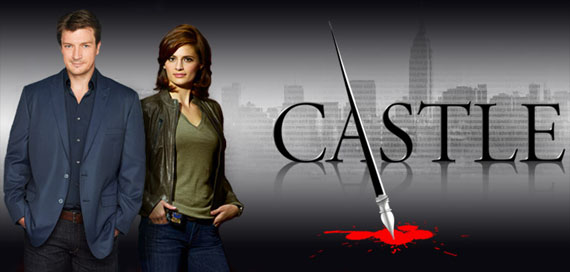 Castle is one of those shows that appeals to the masses. You've got mystery, light romance and Nathan Fillion (from Firefly). These attributes put the show into a that golden zone where both older folks as well as younger might be interested. And boy are they interested in Castle as it drew over 10 million viewers for the finale of it's latest season.
Castle airs on ABC so there are a few different ways to watch the show online. If you're looking to stream Castle for free, you're in luck because there are a few different ways to accomplish this. Here are the most common and simple ways to watch Castle online.
Stream Castle Online Instantly with Sling TV
ABC TV shows have an upgraded package deal with Sling TV, which you can sign up for a free trial of here. The ABC package is an extra $5 a month, but Sling TV will let you give their live streaming a whirl before having to pay anything for their service. Get full details here.
Try Fubo TV to Stream ABC online
Another great option is Fubo TV, which offers hundreds of local channels like ABC and others, all available for live streaming without cable. You can get a risk-free one week trial of Fubo here:
Is Castle on Netflix or Hulu?
The most recent seasons of Castle are available to stream on Hulu if you're a premium subscriber. They even have a few free episodes as well if you really need your fix and can't spare the 10 spot for Hulu.
Netflix doesn't have Castle at the moment and probably won't. The series began in 2009 so there has been plenty of time for Netflix to acquire the rights to Castle. By the time Castle appears on Netflix you probably won't care about it anymore. Check out Hulu if you want more Castle online.
Watch Castle with the Official ABC App and Website
One simple way to watch Castle online is to navigate to the official website and just start watching. You'll only get the most recent season of Castle online for free but that might be enough for you. Oh, and you'll also have to deal with commercials but what are you going to do as for your (no) money back? Deal with it, cheapskate.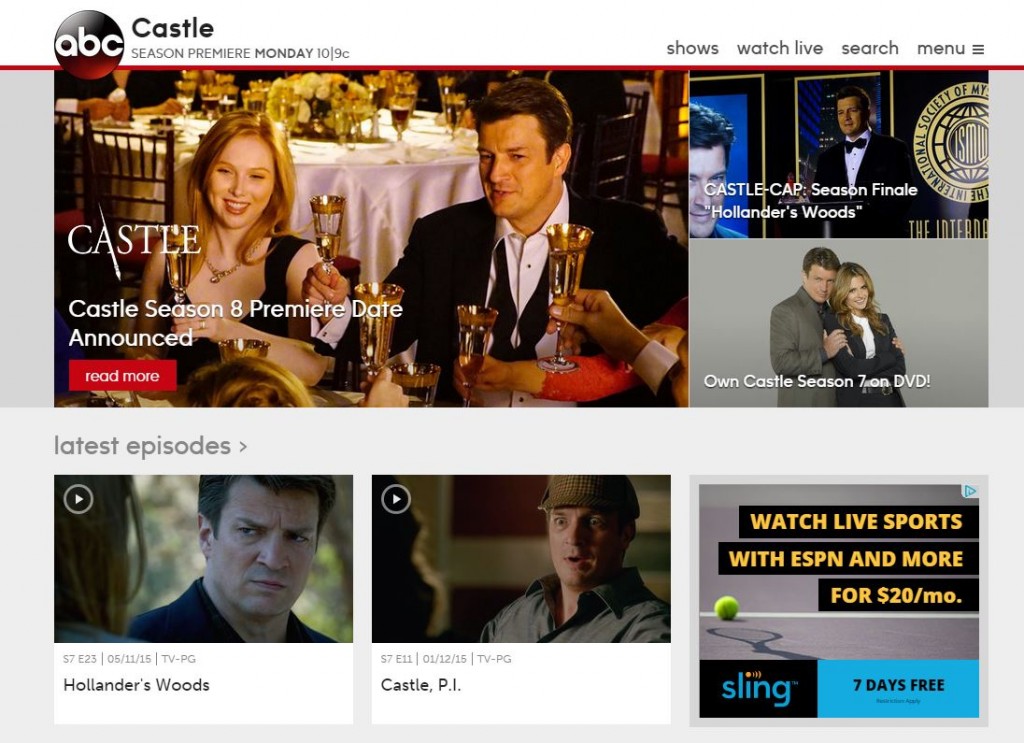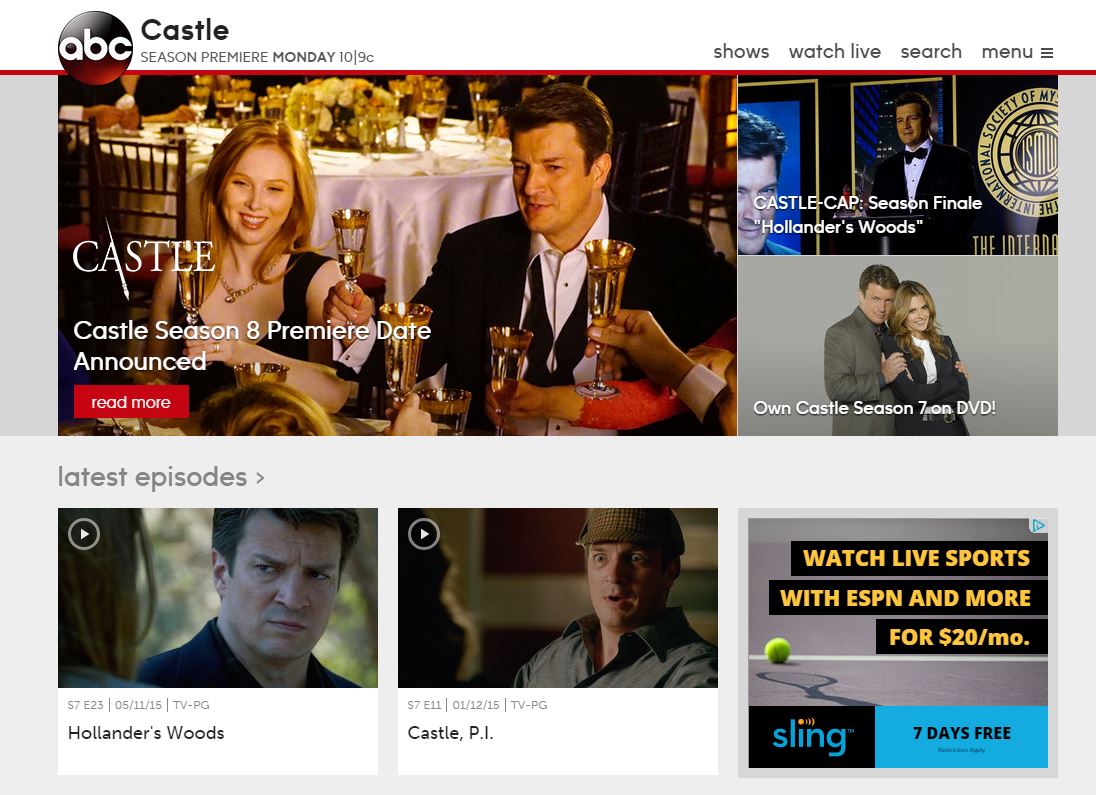 The Watch ABC app is also a great way to watch Castle online. Download that for your favorite device today and start watching shows like Castle on the go.
Is there a Castle Live Stream available?
ABC does offer a live stream of their network online which would include currently airing episodes of Castle. You'll have to confirm your location and be in the United States. This is probably due to streaming rights issues but if you're in the right area this should probably work for you.
Download Full Episodes of Castle Online
If you'd rather not subscribe or deal with commercials you can also download full episodes and seasons of Castle on Amazon, iTunes or Google Play. It will cost you about three bucks per episode (or less if you download an entire season) but maybe this works better for you if you're trying to watch the show offline.
Downloading the Castle episodes also keeps you from having to watch those commercials you probably hate.
No matter which way you choose to stream Castle online we hope you get where you're going and solve the mystery of streaming the hit show online anywhere you want.