'House of Cards' Season Four is the Show's Highest Rated Season Yet on Netflix
|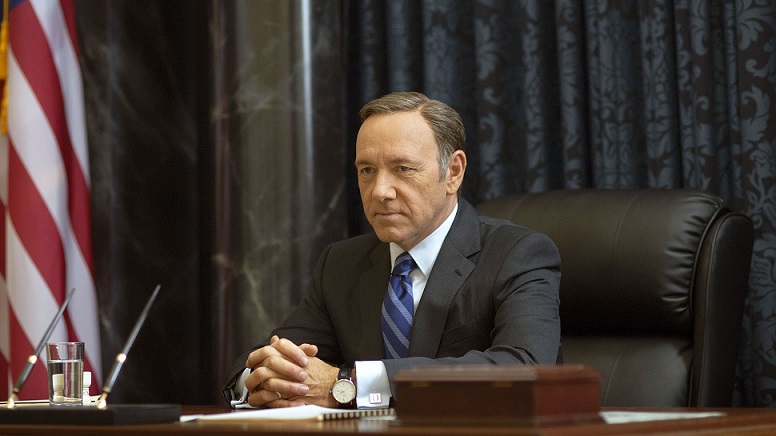 You don't think Frank forgot about you, do you?
After a bit of what many fans of the series called a drop off in season three, season four of 'House of Cards' has been a resounding and successful return to form. We certainly enjoyed the fourth season far more than the prior season, but we were curious to see what others thought.
Checking review aggregation site Rotten Tomatoes, we saw that we are definitely not alone in our stance, as 'House of Cards' season four is currently the highest rated season of the series yet. See the ratings for yourself here: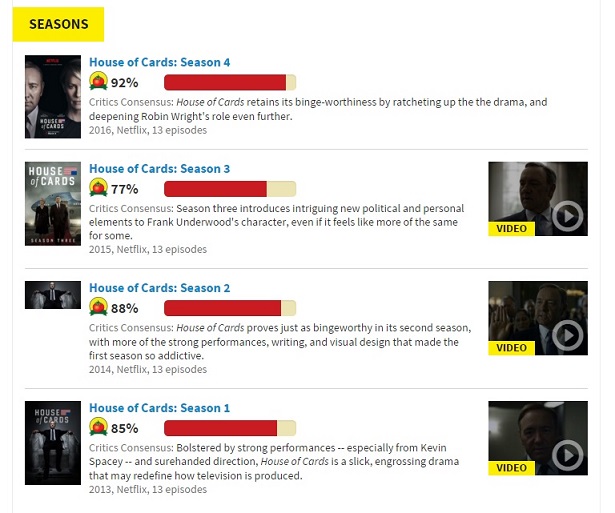 We were hesitant to get our hopes up after a disappointing third season, but this most recent effort has sparked a new fire of fandom for Frank and Claire Underwood, the worlds most diabolical power couple. You can read our full review here, but the fourth season has truly let Claire Underwood develop her own strategies, which has been nothing short of fantastic.
Initially when Netflix had announced prior to the fourth season's release that they were planning on renewing the series for a fifth season, we were a bit concerned that perhaps the show was just going to drag itself on until nobody was watching anymore. But the fourth season has revitalized the direction of the story in a way that leads us to believe that hopefully the third season's aimlessness was just a fluke.
How far along are you in the fourth season of 'House of Cards?' Do you agree with the more positive critical reception that the show has received so far? Let us know in the comments!