HBO's Silicon Valley to stream second season premiere on Twitch
|
HBO's Silicon Valley is the perfect comedy for the modern cord cutting 20something. It's raunchy, certainly not prime for network television, has a tech slant, and speaks a lingo that both relates to and mocks its own demographic.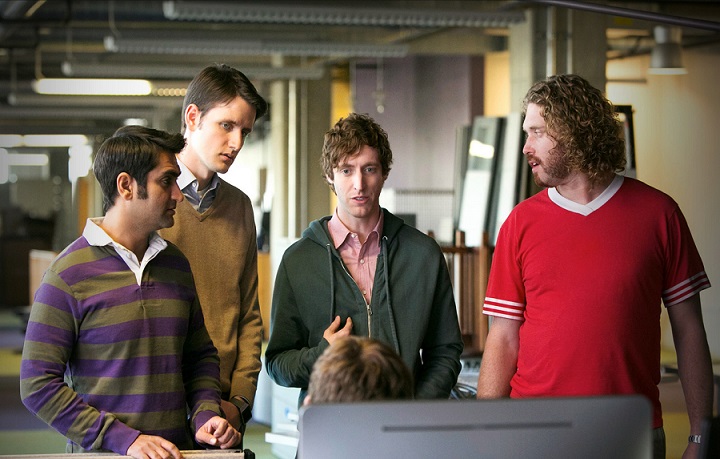 The problem is, a decent chunk of millennials don't have HBO subscriptions (unless of course they're stealing their logins from their parents), so Silicon Valley in some ways doesn't gather quite the mass appeal that HBO might hope for.
But HBO is never one to shy away from a marketing challenge. And that's where Twitch comes in. For those a little less familiar, Twitch is a massive community of people who live stream video games on the internet, where anyone can start watching. It has certainly help facilitate the growth of e-sports as well as the celebrity status of some of the world's best professional gamers.

It also just got a ridiculously large payday from Amazon, who bought the company for nearly a billion dollars. In other words, there's a bet on the table that live streaming offers massive opportunity for eyeballs.
HBO is going to place a decent bet on this by going after this demographic by live streaming the season two premiere of Silicon Valley directly to the people who will likely find the show's jokes on point and rather quite accurate. HBO gets a big chance at a massive new audience of potential subscribers, just in time for their HBO Now launch. The show's stream will also feature a live chat with the main characters, offering viewers an incentive to chime in and talk directly to the cast.
The Verge is reporting the deal, and it seems that Twitch itself has a lot to gain from this partnership as well, as they plan on branching out past just video game live streams into other potential content offerings as well. There seems to be little doubt that Twitch will continue to innovate in the live streaming department, and brands like HBO can easily make a splash acting as early partners.
Financial details behind the deal are pretty tough to come by, but our guess is that both parties likely consider this opportunity mutually beneficial, and we view it the same as well. It will not only be interesting to monitor how this deal goes, but also keep our eyes on future brands looking to be early arrivers to the Twitch part.