Ground Control to Couch Potatoes: NASA Releases App on Apple TV
|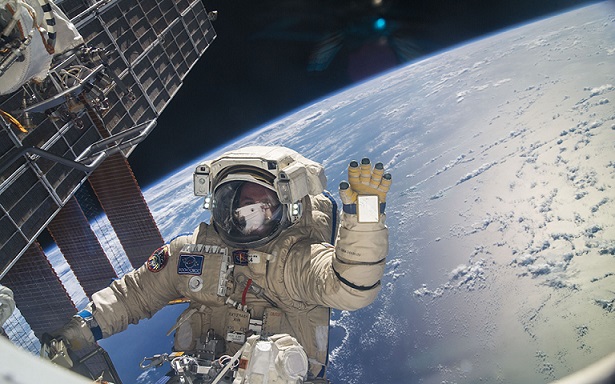 We have often argued that we'd happily pay the price of admission to go to the theater to solely watch video of space exploration. Honestly, that scene from Interstellar where they were flying around Saturn before going into the wormhole… give me three hours of high definition footage like that, and we're happy about the $12 we spent.
And while the latest news coming out of NASA isn't quite on that level, we're certainly happy with their latest project.
While users of iPhone and Android devices have had access to a NASA app for a while, we're happy to announce that NASA has released an app on the Apple TV, bringing some absolutely amazing features to the big (at least compared to your phone) screen.
Apple TV? There's a #NASAApp for that. Now available on #AppleTV as well as other devices: https://t.co/EfNxwtew1apic.twitter.com/ZvnsgVM4yQ

— NASA (@NASA) June 22, 2016
David Weaver, NASA communications, said, "The NASA app has been a fantastic way for the public to experience the excitement of space exploration from their mobile devices. Now, users with the latest Apple TV can explore and enjoy our remarkable images, videos, mission information, NASA Television and more on the big screen with the whole family."
Some of the best features include:
A 24/7 live stream from the International Space Station
Free streaming of NASA TV
NASA's on-demand video library
Over 15,000 beautiful still images to scroll through (honestly we found these to be so addicting)
Tons of other historical content all available for your reading and viewing pleasure…
Of all the features we've found most addicting, the live stream from the ISS has quickly become a favorite screensaver. The speed at which the station is moving makes for a dynamic experience of both dark and light views of Earth with each pass. Don't be surprised if you tune in to the life stream and it's pitch black. Give it a few minutes and the odds are good you'll be greeted by a beautiful sunrise.
This type of app might be nearly perfect for that bit of background noise you occasionally catch yourself tuning in for. The massive library of on-demand video has quickly proven to be well worth the download. The fact that the app is entirely free is just one of the many great things about being able to stream space footage right in your living room.
No word from NASA as to what else might pop up on the app, but we can't recommend this one enough for anyone with the slightest interest in the science of space.