Fox Now is dominating other network streaming apps
|
With two massive recent winners, 'Empire' and 'Last Man on Earth,' Fox has had a successful television season thus far. And while these two shows are appealing to mass audiences, and continue to grow, the real success here has been Fox's wildly successful streaming app Fox Now.
While many other networks have similar apps, most are secondary citizens to prime time live television, at least in the eyes of the owners. Fox Now has started to truly dedicate resources into the deployment of a fantastic experience when streaming Fox content through their proprietary app, which has led to a considerable growth in not only users of the app itself, but has pushed larger viewership numbers onto their normal network airing.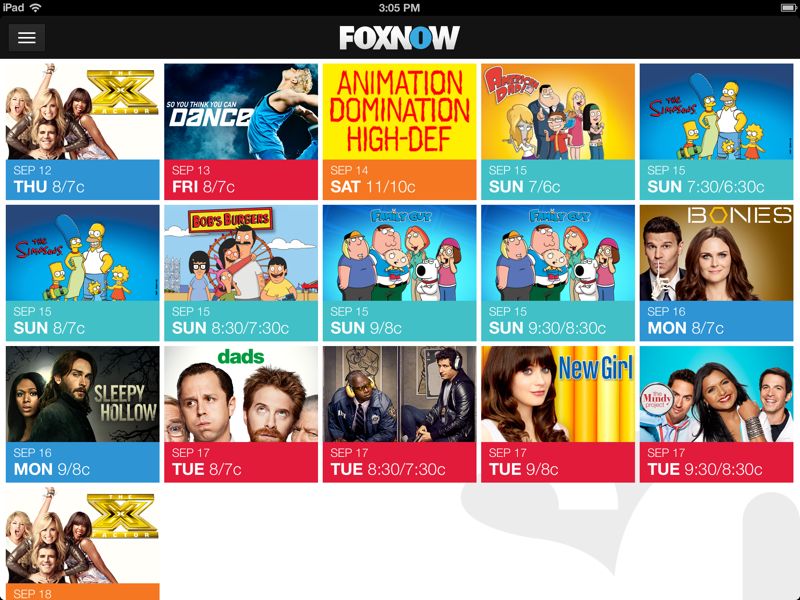 In a time where live television continues to see a decline in viewership, anything that can give a leading series a bit of a viewership boost is great for the network, and more importantly advertising dollars.
This news shouldn't come as much of a surprise for people familiar with the streaming industry though, as shows like Breaking Bad and Mad Men were both doing fine on AMC, but did not see the exponential growth they ended on until after the early seasons became available on Netflix. This access to the show allowed late adopters to catch up and in turn begin tuning in for the live broadcasts. Netflix head Ted Sarandos has said Breaking Bad was  "one of the great TV experiences in this new golden age of television" as countless people "binge watched" the early seasons on Netflix and then became dedicated viewers on AMC, a win-win for everyone.
Fox is now seeing this same growth as every week Fox Now reports growth in viewership. According to The Wrap, David Wertheimer has proclaimed the importance of creating great experiences, and has thus dedicated the resources to make sure Fox Now is as seamless as possible. For one, anyone can visit the Fox Now site and immediately start streaming older episodes of a lot of Fox content, or they can simply log in with their cable provider credentials and watch up to the minute streams and most recent episodes of their favorite shows.
The streaming world is still a bit of the wild west for most, and it is certainly far too early to declare any sort of winner, but Fox Now, for a network television provider, has taken a great leap forward.