Curb Your Enthusiasm Season 1-8 Coming to Amazon Prime Instant Video
|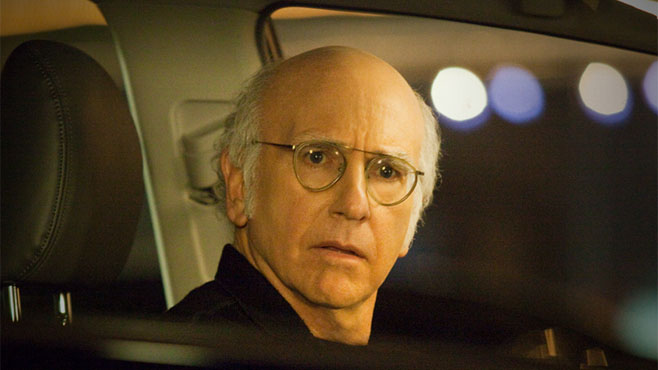 Pretty…. prettttttty good.
Amazon Prime just announced, alongside its partnership with HBO, that Curb Your Enthusiasm's eight seasons will be joining the streaming catalog in its entirety this August 6th. Big news for fans of the church of Larry David, of which I would consider myself a card-carrying member (get the full list of what's new on Amazon Prime in August here).
For those less familiar, Curb Your Enthusiasm premiered on HBO in October, 2000, and it follows the semi-fictitious life of Larry David playing himself, with the show focusing on the most ridiculous interactions Mr. David has dealt with in his own life.
Get a free 30 day trial of Amazon Prime here
Word of warning, for those of you who can't handle cringe-inducing scenarios, this show might not be for you. But for the rest of us? Curb Your Enthusiasm has represented the way perhaps a lot of us actually want to act but play along with things like social norms in order to avoid awkwardness. Larry David has no such fear, at least in the show, which often puts him in some of the most ridiculous situations.
Now some potential bad news… And we're speculating here, but Amazon Prime's deal with HBO is most commonly associated with shows that are no longer running on HBO. A few shows break this rule such as Girls and Boardwalk Empire's earlier seasons at the time, but as Curb Your Enthusiasm has been a holdout up until now, we're starting to worry if perhaps the show isn't coming back. Larry David himself has mentioned "the odds are against it" when asked about a ninth season.
Regardless, at least we have eight seasons to enjoy on Amazon next month, as Curb Your Enthusiasm has always been a staff favorite of everyone here at Exstreamist.