Crackle Original 'The Art of More' Premiere Date Set
|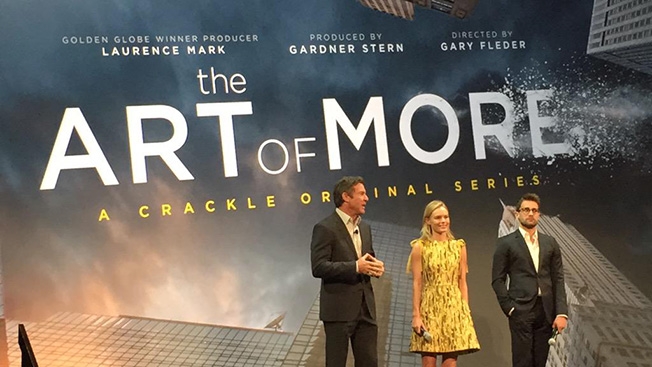 Sony-owned Crackle has announced the premiere date for it's new original series 'The Art of More."
The ad-supported free streaming service will premiere the series November 19th. And while details of just exactly what story the show will tell, The Art of More takes a deep look into the world of art auctions, which, at least by the trailer below, seems to mostly offer a platform for some strong character drama to unravel. 
The show has pulled some big names, including Dennis Quaid, Kate Bosworth, Cary Elwes and Christian Cooke, meaning Sony and Crackle are ready to rumble when it comes to competing in a streaming original space that's getting awfully crowded. 
Crackle has been pretty forthcoming with their viewership numbers, so it should be interesting to see if they act in a similar manner with the upcoming release of The Art of More. As other services are extremely cagey about releasing metrics regarding the success of original shows. Here's hoping Crackle offers a bit of insight into the success regarding more of their upcoming projects. 
Watch The Art of More trailer below: