Comedians in Cars Getting Coffee Season Six Premieres June 3rd
|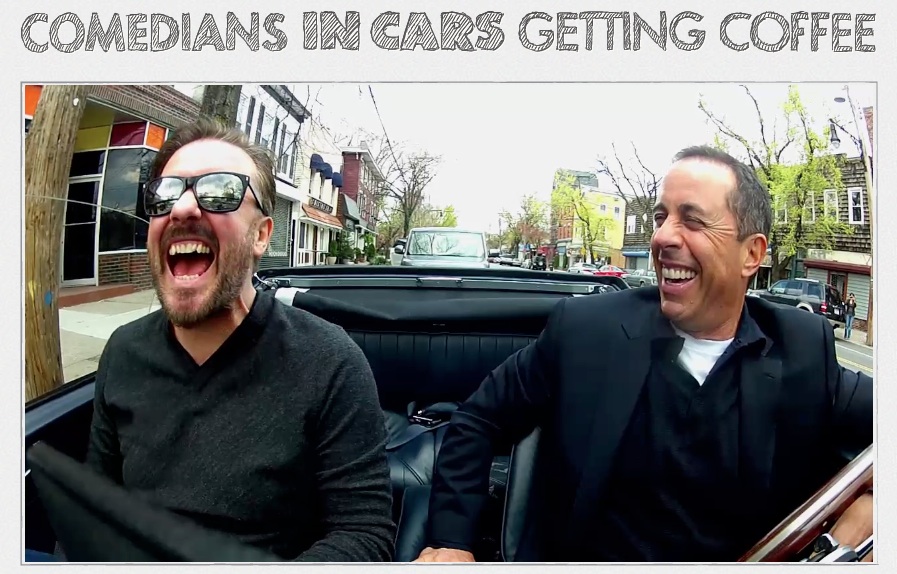 Crackle's headliner 'Comedians in Cars Getting Coffee' has been a subtle yet fantastic hit.
The series led by Jerry Seinfeld follows Mr. Seinfeld as he totes a list of various comedians around for a cup of coffee in one of his many collectible cars. Simple enough premise, but each episode is so unique as they all profile the minds of some of today's most brilliant comedians in what feels like a very intimate setting. Walls typically come down during these sessions and the viewers get a great glimpse into the personalities that fuel the comedic mind.
Season six is already lining up to be something special with some major names including Jim Carey, Julia Louis-Dreyfus, Stephen Colbert, Steve Harvey and more. Crackle just released the trailer for season six and it's hard to not get really excited for the upcoming episodes.
Watch the Comedians in Cars Getting Coffee season six teaser below: