BoJack Horseman Season Two Premiere Date: July 17th
|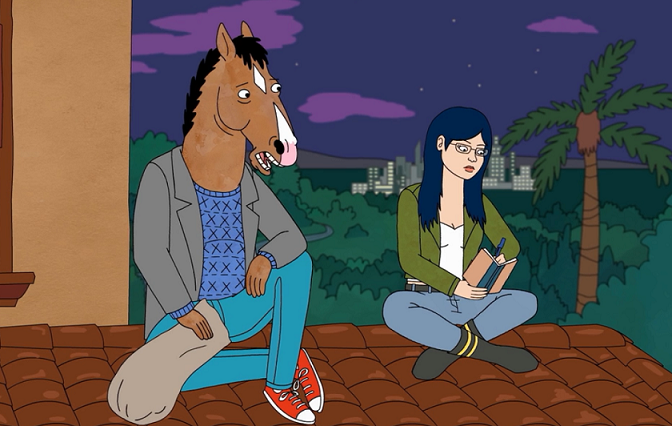 90s sitcom star BoJack Horseman is getting a second season and it premieres on Netflix July 17th.
For those less familiar, Netflix ordered the adult cartoon series which premiered in 2014 on the streaming service. The show follows a similar feel to other adult cartoons such as Archer and Bob's Burgers. It follows the life of Horseman, quite literally a horse-human combo, a washed up actor whose "hay"-day came in the 90s when his sitcom 'Horsin' Around." The world where Horseman presides is filled with a mix of animals and humans all living together, explaining why his character remains relatively unquestioned for his horse-like stature.
Overall, BoJack Horseman had mixed reviews with critics, floating around a 50% rating on both Metacritic and Rotten Tomatoes. It's hard to predict whether or not someone is going to like BoJack Horseman, and is a show often described as "one you just have to watch to see." However Netflix still saw enough viewership to reward the show with a second season, which likely means that despite the mediocre critical ratings, the show had enough commercial appeal to keep it going, certainly not the first time this has happened. The news of a second season likely made fans happy as the first season left plenty of questions unanswered.
The first season of BoJack Horseman is currently streaming instantly on Netflix, including a Christmas special that released in the winter of 2014. The second season will be available in its entirety July 17th on Netflix.