Amazon Prime Users to Get Free Streaming Access on Jet Blue Flights
|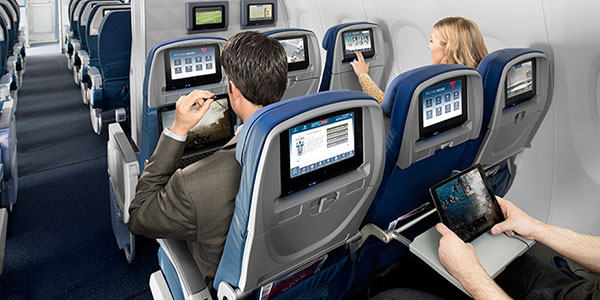 Two huge companies have just teamed up to take the future future of television to the skies.  JetBlue and Amazon announced today that Amazon Prime members will have access to all of the same Prime content they're used to streaming at home. For no additional cost, anyone on-board a JetBlue flight with an Amazon Prime account can utilize the in-flight wifi to watch shows like Transparant or Star Trek the Next Generation HD to help them pass the time from here to there.  Here's the official statement:
"Just like at home, customers will be able to access movies and TV shows from Amazon from 35,000 feet in the sky over our super fast and free Fly-Fi," said Jamie Perry, Vice President, Brand and Product Development, JetBlue. "Amazon's customer focus aligns perfectly with the experience we have created for our customers, including the best inflight entertainment, free unlimited snacks and beverages, lots of personal space with the most legroom in coach and wide, comfortable seating.  By teaming up with a category-leader like Amazon, we created a unique model where we can offer complimentary broadband Internet access."
This is a great solution for both companies.  It's appealing to JetBlue because they've got a solution for content on their flights built in. For Amazon, this is yet another perk for their Prime members on a list that already includes free 2-day shipping, free music, free books and now free streaming on planes.
Will you be part of the NEW mile-high club?  Have you streamed your favorite TV show from 20,000 feet?
JetBlue's free Fly-Fi broadband Internet will be available on all JetBlue's Airbus A321 and A320 aircraft this year, and on JetBlue's Embraer E190 aircraft in 2016.