Amazon Prime Sale: $67 for the First Year
|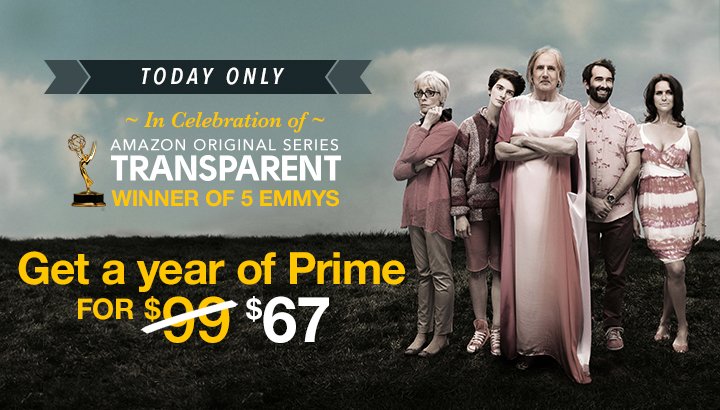 Normally $99, Amazon Prime memberships are marked down today and today only, for $67.
There probably isn't a better time to sign up than today, as this is the first time that we've seen Prime on sale for this price.
While we have our gripes with Amazon Video sometimes being a bit of a walled garden with streaming devices like Chromecast, there's no denying their collection of movies, TV shows and original series continue to grow and improve, most notably 'Transparent' which absolutely cleaned up at the Emmy Awards and deservedly so.
This deal will include all the other benefits of Prime membership as well, outside of just getting access to their streaming library. You'll get a full year of two day shipping, access to their music library, photo storage and more.