A Sign of Things to Come? HBO to Release New Series 'Animals' On Apps a Day Early
|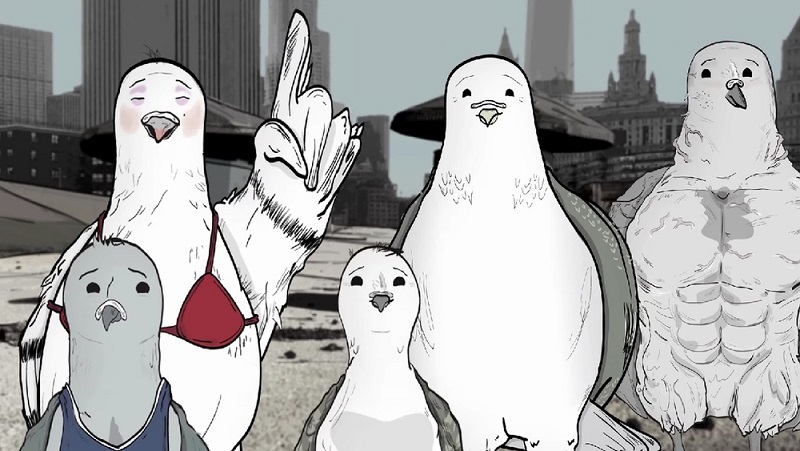 Interesting bit of news from HBO this morning, as they announced that upcoming series 'Animals' will release episodes on their streaming apps a day ahead of the actual broadcast through their traditional networks.
From HBO directly:
A quick update about the HBO NOW schedule for February. We're very excited to announce that new episodes of the upcoming animated adult television series Animals. will debut one day early on HBO NOW and HBO GO. The series premiere will be available to stream Thursday, Feb. 4, with subsequent episodes available to stream the following Thursdays ahead of their Friday night debuts on HBO. HBO's linear subscribers will also be able to watch the series one day early each week via HBO On Demand. Please find information about Animals. below and update your coverage accordingly.
For those unfamiliar with Animals, here is the synopsis:
New York City, Earth's least habitable environment, is home to a host of downtrodden creatures. Whether it's lovelorn rats, gender-questioning pigeons or aging bedbugs in the midst of a midlife crisis, the awkward small talk, moral ambiguity and existential woes of these non-human urbanites prove startlingly similar to our own. Created by Phil Matarese & Mike Luciano, and produced by Duplass Brothers Television, the animated adult television series ANIMALS. kicks off its ten-episode season FRIDAY, FEB. 5 (11:30 p.m.-midnight ET/PT), exclusively on HBO.
The series will debut THURSDAY, FEB. 4 on HBO NOW, HBO GO and HBO On Demand, with new episodes debuting one day early on these platforms throughout the season. Matarese and Luciano voice many of the characters on the show, which also features such guest voiceover artists as Eric Andre, A$AP Ferg, A$AP Rocky, Katie Aselton, Jessica Chastain, Rob Corddry, Jay Duplass, Mark Duplass, Ellie Kemper, Nick Kroll, Lauren Lapkus, Melanie Lynsky, Marc Maron, Kumail Nanjiani, Horatio Sanz, Adam Scott, Molly Shannon, Wanda Sykes, Cobie Smulders, Kurt Vile, Matt Walsh, Zach Woods and Steve Zissis.
The seems to be an interesting strategy from the premium television service, giving more weight that they're looking to invest heavily in moving more of their viewership toward modernized apps instead of traditional distribution.
You can watch the trailer for 'Animals' below: