A New Season of Scrubs on Netflix? Zach Braff Hopes So
|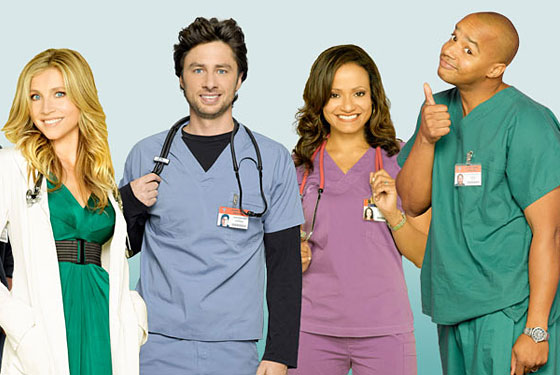 If you have half a heart and enjoy comedy, then you probably absolutely loved the hit NBC comedy 'Scrubs' when it ran for nine beautiful seasons on NBC.
While the show did plenty to end itself on a proper note, there's no doubt that fans of the show would love a sneak peak into what the characters are up to these days. And if we're to believe an interview with Zach Braff, then it sounds like we might just get what we've all been wanting.
While speaking to The Huffington Post, Braff hinted that there's a chance the 'Scrubs' crew could get back together, especially with the recent success of 'Fuller House' and 'Gilmore Girls' on Netflix.
"You never know about making more 'Scrubs' episodes, it's something we all talk about, especially now that all these people are going back and doing Netflix versions of their shows," the 41-year-old said. "I am very jealous of all this 'Gilmore Girls' attention and 'Full House.'"
Braff added, "We talk about it every now and then. So you never know, it could happen. I'd do it." 
No he didn't. Or did he… https://t.co/1YocGDFzhx

— Zach Braff (@zachbraff) December 18, 2016