You Should Be Watching: Nathan For You on Hulu and Amazon Prime
|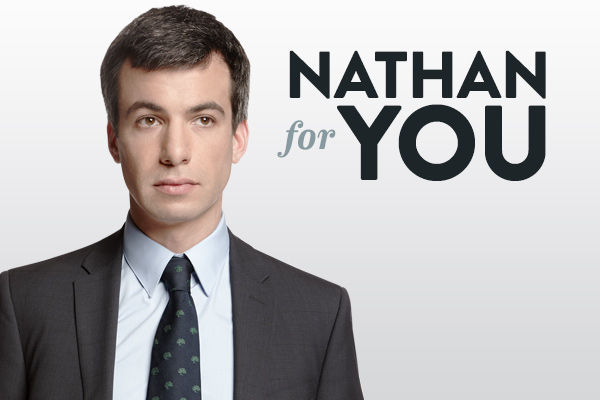 Nathan Fielder claims he's just a regular business school graduate, ready to bring ailing businesses the consulting they need to hit a more profitable stride.
But for the viewers at home, we are all subjected to perhaps 30 minutes straight of the most awkward human interactions ever aired on television. Nathan For You follows Nathan Fielder from business to business as he offers some of the worst advice these businesses will likely ever receive. But these businesses often end up enacting some of his advice, which sometimes even gains national attention.
Nathan For You had a bit of a slow start, but has recently gained a lot more attention, especially over the most recent second season. From working with petting zoos, ice cream stores, bed bug removal services and more, there is no business too small for Nathan's advice.
The first season of Nathan For You is on Hulu for subscribers. The second season of Nathan For You was streaming on Hulu at one point but now only the first season is available
The first two seasons of Nathan For You are available on Amazon Prime Instant Video, meaning you can watch all the episodes before the third season premiere. Get a free trial of Amazon Prime here
 and get all caught up.
When does the third season of Nathan For You release?
Comedy Central has hinted at a summer 2015 release for the third season of Nathan For You meaning we're getting awfully close. We expect more news regarding the release of this season within the next month.
Will there be another season of Nathan For You?
Nathan For You's third season is nearing its summer premiere, but this will likely be a make or break year for the series, as the show's viewership, while growing, is still likely below what Comedy Central would like to see.
We have high hopes.