Yahoo's Stream of the Jaguars and Bills NFL Game Proves Successful
|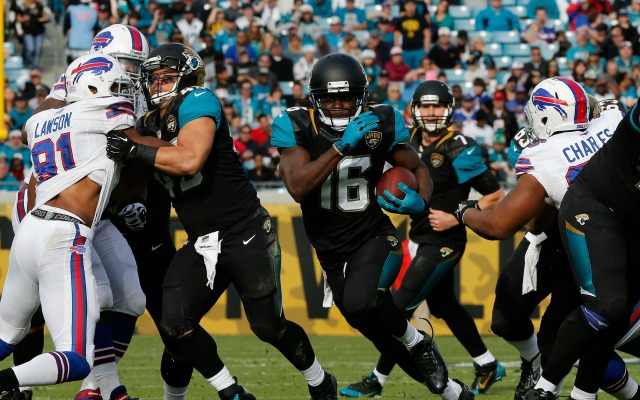 For those paying attention, this weekend featured an NFL first, with Yahoo! streaming the Jaguars and Bills game on most any device online for free. On top of that? No notable regional restrictions either meaning Yahoo! could reach a global audience with its live stream of the game.
But of course there was some skepticism, as a lot of live streaming of sporting events has proven somewhat problematic in the past, as millions of devices all tune in to stream in high definition.
So one can imagine the pleasant surprise around the internet when in fact Yahoo! performed nearly flawlessly with minimal buffering and HD streaming just absolutely cruising the entire game. We were monitoring the social media landscape closely and the commentary has been overwhelmingly possible.
Yahoo off to impressive start with live NFL streaming. Looking forward to day I can subscribe to NFL and watch any game on demand.

— Jeff Weiner (@jeffweiner) October 25, 2015
One interesting point, however, has been the commentary that Yahoo!'s purchase of the game's streaming rights cost nearly 20 million dollars but Yahoo! had trouble selling ad slots for the live streaming. There was news breaking that ads were selling for as little as $50,000. Normal ad spots go for almost always double this lower price point, once again showing that media buys in digital just aren't quite comparable to their broadcast counterparts.
Certainly this is still an exciting development when it comes to the future of NFL game viewership. No initial numbers yet as to how many people tuned in to watch the Bills Jags game online, but we're certain this number fill find its way into the news cycle this week and we will certainly update you when we find out how successful it was.