Yahoo! Took Heavy Losses on Original Streaming TV
|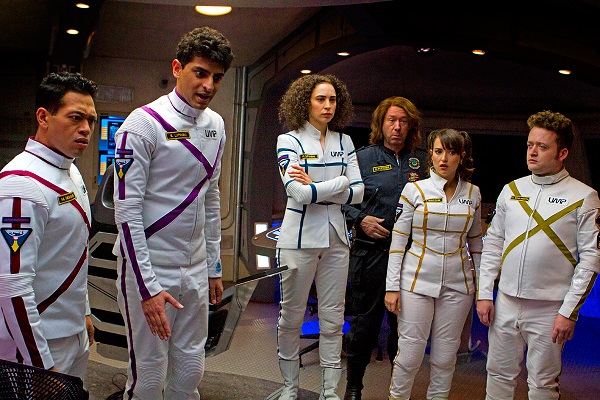 Yahoo! held their earnings call today, and things were bleak regarding the losses incurred from their streaming original TV shows.
Reported in the call, Yahoo! wrote down $42 million in losses for 'Community,' 'Other Space' and 'Sin City Saints,' alongside other costs associated with their streaming TV service, Yahoo! Screen.
What we're likely able to conclude from this sunk cost is that Yahoo! isn't in a rush to order any more seasons for these shows, most notably 'Other Space' which has been a cult favorite that has struggled to drum up enough viewership to install critical demand at the Yahoo! headquarters.
Previous reports had mentioned that sponsors of the final season of 'Community,' the cancelled NBC show sent to Yahoo! to finish the series, were happy with the show's digital performance, however, so all is not lost. 'Community' is in reported talks for an alleged movie, but news has been quiet on that front for some time.
Yahoo! Screen often felt as if the project was a bit of an afterthought atop the executive board, with very little third party promotion and poor marketing for any of the streaming site's content. The overall experience felt loosely packaged together with a strategy along the lines of "make some original content and monetize with ads" similar to that of Crackle, but with no overall growth strategy for the service or its shows.
Will Netflix or Hulu pick up 'Other Space' or 'Sin City Saints?' It doesn't seem like there is much news on that front, and demand for the shows has likely fallen flat as their release was nearly six months previous.