Why HBO Cancelling 'The Brink' is Fantastic for Netflix, Amazon and Hulu
|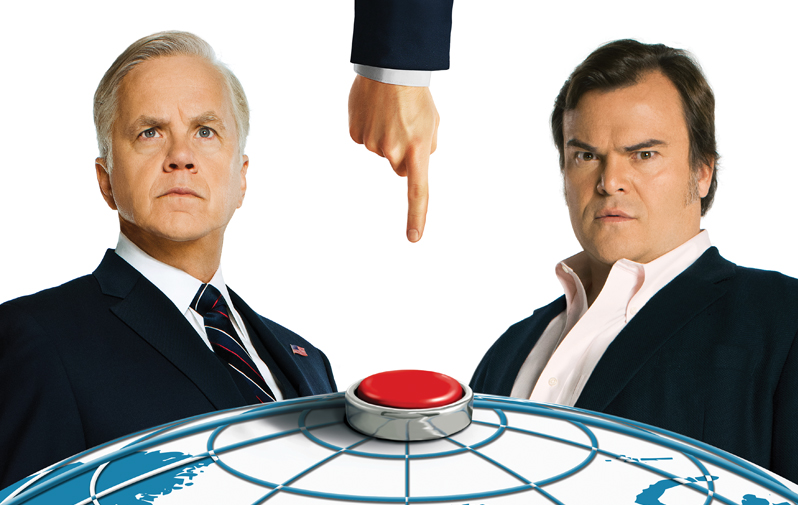 Despite low viewership, HBO signaled they were at least going to give 'The Brink' another season to see if it could develop an audience. A pretty common move for the network as they often give their show orders at least two seasons. These things take time to develop, after all.
But this week, an interesting bit of news as HBO announced they were going to pull the plug on 'The Brink' and cancel the order for a second season after their previous announcement of intended renewal.
From a statement to EW about the cancellation: "After evaluating our schedule and our programming needs, we unfortunately decided we cannot give The Brink the attention it deserves for a second season. We are proud of the first season and wish everyone involved in this show the very best."
This is a very unprofessional move by industry standards, as the livelihoods of the hundreds of people who work on the series had been told they had another year of work locked up, only to get the rug pulled out from underneath them. Our condolences to all involved.
"Such a move will certainly cast doubt among those pitching their shows to HBO execs."
So why is this good for Netflix, Amazon, Hulu and other streaming services? The streaming television marketplace continues to get more competitive, as each service has started building their own catalog of original shows. It certainly seems, at least for now, that most of the competition is between these streaming services and the traditional television networks, as there have been comments from the various services that there's "room for everybody!" But there is no doubt that moving forward they will be in rapidly growing direct competition with one another.
With how HBO has just handled this switch on 'The Brink' cast and crew, there is no doubt this creates a word of warning to other show creators who are shopping their series to HBO and other services. There is nothing worse than having a show cancelled right after being told the series will get another season, and in negotiations, other SVODs can offer more guarantees to series creators that there won't be any sudden cancellations and actually have that word be trusted. "Oh, you don't want to work with HBO, look what they just did to 'The Brink' crew!"
HBO did what many consider unthinkable in the television industry with this reversal, and such a move will certainly cast doubt among those pitching their shows to HBO execs. This should make it easier for the other major services to pull in high quality show talent.
Competition between the SVODs is going to only get more and more intense in the coming years, as show producers will have their pick when it comes to distribution. It will be very likely that streaming services such as Netflix, Hulu and Amazon will end up in bidding wars for top tier original shows and movies moving forward. HBO is no longer the only 'premiere' network to release a series on, and this distinction only continues to fade with the rise of network-agnostic streaming services.
On the consumer side, there is massive benefit as more and more high quality shows find unique distribution through modern technologies. Who would have thought a show as incredibly crafted as 'Transparent' would have been streamed by the same company many folks often buy diapers and batteries from? But the pressure will continue to build between these different services, as picking big winners to draw in more subscribers will only continue to get more competitive.
There's a quote that has been floating around for years about the competition between Netflix and HBO that has never felt more appropriate. "Netflix has to become HBO before HBO becomes Netflix." A few years ago, if one was a show creator pitching an idea to a variety of networks, HBO could easily seem like the holy grail.