What's new on Netflix May 2015
|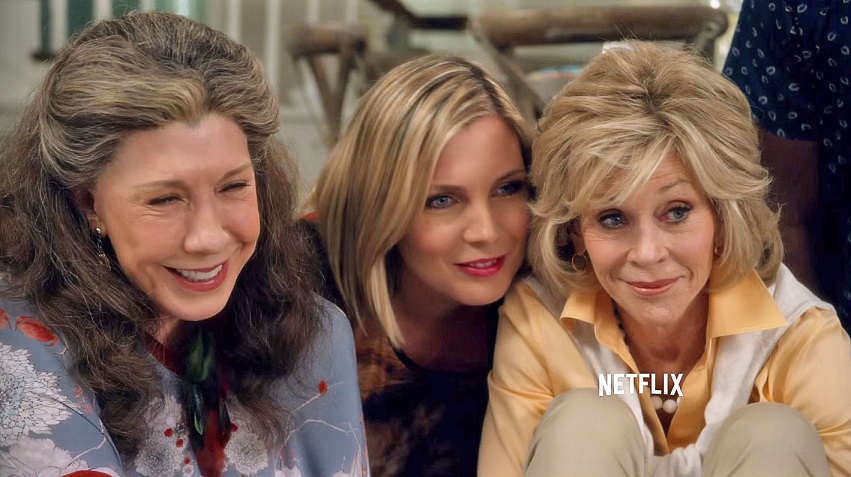 With April bringing us Netflix Original 'Daredevil' which has been absolutely smashing everyone's expectations over the past few weeks, and Bloodline premiering before that, you might think it would be tough to top a massive few months for Netflix.
And you're probably right, May looks a bit calmer on Netflix original releases, but with a few that we're excited about. First, Grace and Frankie joins the Netflix catalog May 8th, a comedy series featuring some big name actors (Fonda, Sheen) and an even bigger creator, Marta Kauffman, one of the women behind NBC's Friends.
Second, a Canadian survival thriller 'Between' releases May 21st. The press around the series has been a bit quieter, and we're not quite yet sure what to expect, but the premise has certainly caught our attention, especially after Netflix's recent Bloodline thriller hit.
Below are the list of the new original series new on Netflix May 2015:
New on Netflix May 1, 2015
Beyond Clueless (2014)
Jimi: All Is by My Side (2013)
The Last Waltz (1978)
Legally Blonde (2001)
Legally Blonde 2: Red, White & Blonde (2003)
Longmire: Season 3 (2012 series)
No No: A Dockumentary (2014)
The Prize Winner of Defiance, Ohio (2005)
Shameless: Series 10 (2004 series)
Underclassman (2015)
Witnesses: Season 1
May 2, 2015
Lalaloopsy: Festival of Sugary Sweets (2015)
LeapFrog Letter Factory Adventures: Amazing Word Explorers (2015)
May 3, 2015
Anita (2013)
D.L. Hughley: Clear (2014)
Royal Pains: Season 6 (2009 series)
May 5, 2015
A Few Best Men (2011)
May 6, 2015
The Longest Week (2014)
May 8, 2015
Grace & Frankie (New Netflix original)
Puss in Boots: Season 1 (5 additional episodes)
Tyler Perry's A Madea Christmas (2013)
May 9, 2015
Jinn (2014)
The Liberator (2013)
May 12, 2015
Extraterrestrial (2014)
Fruitvale Station (2013)
Magical Universe (2013)
May 13, 2015
The Identical (2014)
May 14, 2015
American Restoration (2010 series, new collection)
Counting Cars (2012 series, new collection)
Dance Moms (2011 series, new collection)
Duck Dynasty (2012 series, new collection)
Hoarders (2009 series, new collection)
Modern Marvels (1994 series, new collection)
The Universe (2007 series, new collection)
May 15, 2015
Anthony Bourdain: Parts Unknown: Season 4 (2013 series)
Cyber­Seniors (2014)
Dawg Fight (2015)
Give Me Shelter (2014)
Granite Flats: Season 1-­3 (2013 series)
May 16, 2015
First Period (2013)
May 17, 2015
Tinker Bell and the Legend of the NeverBeast (2015)
May 19, 2015
Before I Disappear (2014)
Girlhood (2014)
Zombeavers (2014)
May 21, 2015
Between: Season 1 (Netflix original, releasing one episode at at a time)
May 22, 2015
H20 Mermaid Adventures (2015)
Inglourious Basterds (2009)
Jen Kirkman: I'm Gonna Die Alone (And I Feel Fine) (2015)
The Other One: The Long, Strange Trip of Bob Weir (2014)
Richie Rich: Season 2 (2015 series)
Transporter: The Series: Season 1 (2012)
May 23, 2015
Antarctica: A Year on Ice (2013)
The Boxtrolls (2014)
May 24, 2015
Love and Honor (2013)
Welcome to the Punch (2013)
May 26, 2015
Graceland: Seasons 1-­2 (2013 series)
May 27, 2015
Before I Go to Sleep (2014)
May 29, 2015
Hot Girls Wanted (2015)
Mako Mermaids: Season 3 (2013 series)