What's in the Folder? New 'House of Cards' Teaser from Netflix Leaves us Wondering
|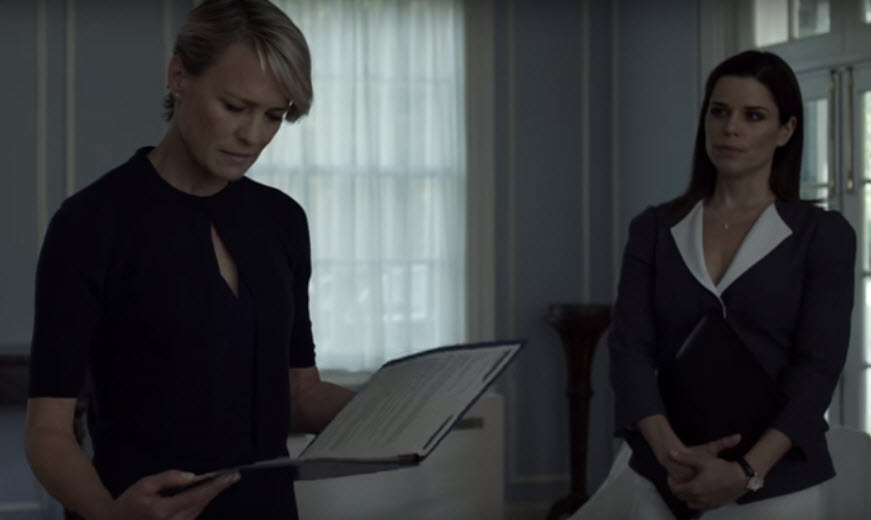 In preparation for its premiere this month, Netflix has slowly been releasing teaser content for 'House of Cards.' The below teaser trailer leads us to believe there's going to be plenty of drama between Claire and Frank Underwood
Watch it here (SPOILERS BELOW):
(ONCE AGAIN SPOILERS BELOW)
For those that remember toward the end of the third season, the Underwoods were having marital problems right in the middle of their presidential campaign. Frank clearly wasn't prepared to let Claire leave him, which I think greatly explains the above clip as Frank reveals something up his sleeve.
The early reviews of the fourth season thus far have been that it is a major return to form, with frustrating twists and turns, but hopefully at least some focused direction for where the show is heading. Many folks had complained that the third season of 'House of Cards' felt aimless, and didn't truly progress the story.
As many know, 'House of Cards' has been renewed for even more seasons, meaning Netflix and the show creators must be confident that they've got plenty of material left to work with. Here's hoping we'll see a return to form with 'House of Cards' season four, which premieres tomorrow, March 4th!