Watch: 'Nathan For You' Best Buy Clip Online
|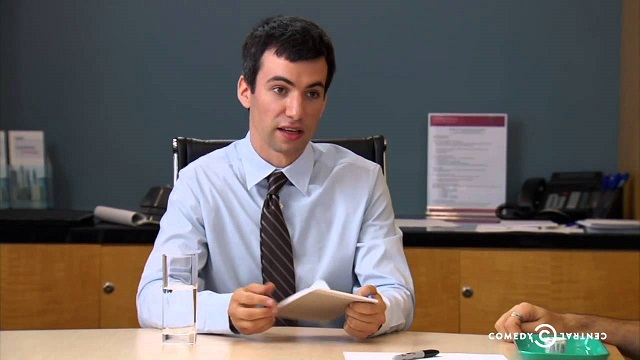 For those less familiar with Nathan Fielder, his quiet rise to comedic genius has been a slow train coming, but with the third season of 'Nathan for You' premiering this month, Comedy Central has started releasing teaser clips for the upcoming season, and they're all streaming online free.
Today, Comedy Central released a clip of Nathan trying to "help" a local electronics store as they compete with big box store Best Buy. His idea is of course ridiculous, but of course with hints of genius.
If you can handle a healthy dose of cringe, 'Nathan For You' is probably right up your alley. If you can't handle awkward interactions made only worse by the most ridiculous scenarios possible, you're going to have a bad time.
We look forward to the season three premiere of the show this week, with the opening episode airing tomorrow, October 15th, 2015.