Watch Meru Online, Streaming Now
|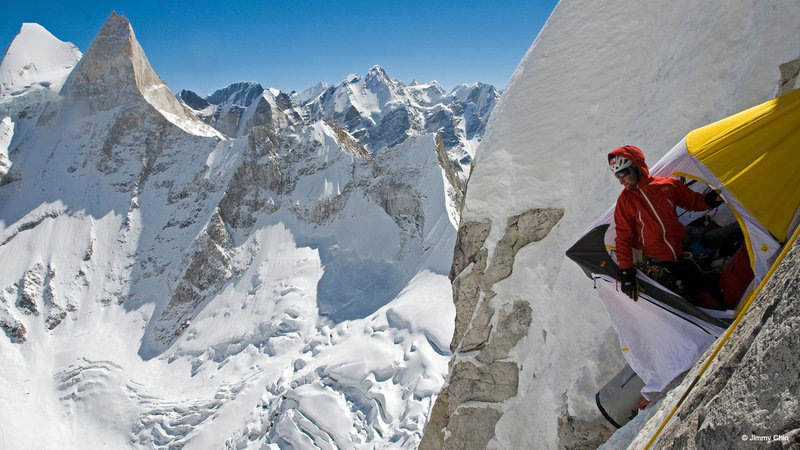 One of the best alpine documentaries we have ever seen, 'Meru' set the stage for what shall now push everyone else to climb harder and film better when on these grand adventures.
The film by Jimmy Chin and Elizabeth Chai Vasarhelyi follows three fantastic alpinists up one of the world's hardest routes, the Shark's Fin. Described in the film as having to climb El Cap after having reached the top of Denali, the documentary covers every painful step through a first attempt, life following the attempt, and then an eventual return to the mountain to try one last time.
More than anything, 'Meru' gives a first hand look into just how difficult such a feat is, not only physically but mentally. As Conrad Anker, Jimmy Chin and Renan Ozturk battle through both this climb and also several incredibly challenging life situations, the film is beautifully shot and tells an absolutely incredible story.
So some cool news, when Meru started streaming online via the Showtime app this weekend, giving anyone with a Premium Hulu account or Showtime subscription the ability to watch Meru online instantly.
The movie has been available on Amazon for a few bucks, but recently started streaming free for all Prime members. If you're hoping to watch the movie free, you can sign up for a free 30 day trial and get instant access to the documentary now.
Watch the Meru trailer below:
How about you, what is your favorite climbing/alpine documentary? What did you think of Meru? Let us know in the comments.