The Best New Movies and TV Shows on Netflix May 2016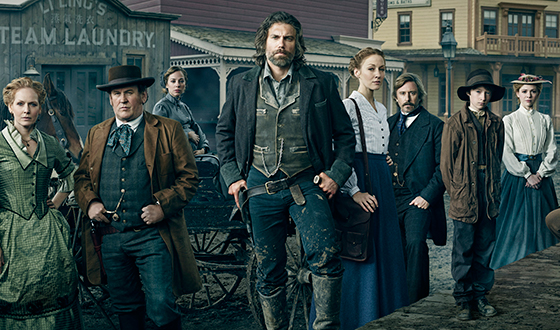 With May underway, and after having some time to check out some of the new movies and TV shows on Netflix this month, we have picked a few of our favorites for the month, and you can get the full list below.
The Best New TV Shows on Netflix May 2016
Bloodline Season Two – One of the most surprisingly good Netflix Originals of 2015, Bloodline released with little marketing but quickly became one of our favorite originals from the streaming service thus far. If you haven't watched the first season yet, we highly recommend you give it a shot before the second season premieres this month.
American Dad Season 10 – Seth Macfarlane's second major series for FOX, 'American Dad' has obviously done a great job distinguishing itself just enough from 'Family Guy' to keep fans interested in both. The tenth season is now available on Netflix for all to enjoy.
Hell on Wheels Season Five – A quiet success of AMC, 'Hell on Wheels' has developed plenty of fanfare to keep the show going strong. The fifth season is now streaming on Netflix along with the first several seasons if you haven't started watching this show yet.
The Best New Movies on Netflix May 2016
Sixteen Candles – One of the classic 'coming of age' comedies that defined dramatic comedy cinema in the 1980s. John Hughes had a run of some of the best teenage dramas during his heyday, and now you can stream one of the best from his collection on Netflix.
Pleasantville – An interesting concept for a movie, with plenty of social commentary mixed into the film's plot. We mostly enjoyed the cinematic direction of this one as well, with a very interesting use of color.
The Nutty Professor – Say what you will about Eddie Murphy in recent years, his rendition of 'The Nutty Professor' was hilarious with plenty of ridiculous humor to keep the laughs rolling. Sure, it went way over the top, but that scene at the dinner table is still a fan favorite.
The Replacements – Based loosely on fact around an NFL holdout, 'The Replacements' is one of our favorite Keanu Reeves flicks (behind 'The Matrix' of course). It certainly wasn't lining itself up to win any awards, but for an easy comedy, this one will fit the bill.
Shanghai Knights – Jackie Chan and Owen Wilson. If that turns you off, then probably no point reading any further. A sequel to their first 'Shanghai Noon' the followup might not have been quite as good, but we still enjoyed this one.