Stream Lonely Island Comedy "7 Days in Hell" Online Now
|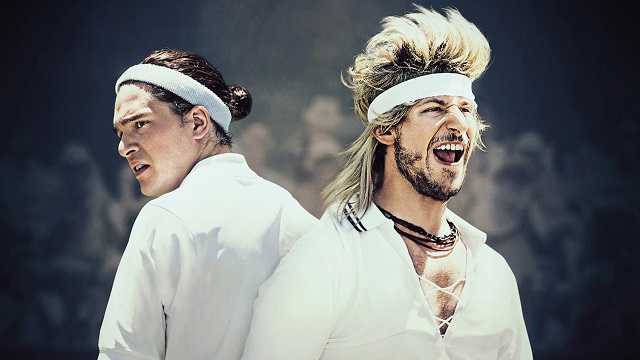 HBO subscribers got a little surprise this week as HBO has released the '7 Days in Hell' mocumentary a few days in advance of its television premiere.
#7DaysInHell is now available ONLY on @hbogo & #HBONOW… tv premiere is THIS SATURDAY 7/11 at 10p on HBO pic.twitter.com/4Mtc5Ji8fo

— The Lonely Island (@thelonelyisland) July 8, 2015
For those unaware, it satirizes Tennis, athletes, and sports in general in a format not unlike an ESPN 30 for 30. Starring Andy Samberg and Kit Harrington as two warring tennis pros, duking it out in one of the longest matches in tennis history. The folks behind the film were quoted as saying something along the lines of "we think wangs are funny" so you can probably guess that the humor level of this film will take a few cracks at immature humor. But let's not pretend for a second we're magically somehow above finding that funny as well.
HBO has released the film on its streaming apps HBO Go and HBO Now, so if you have a subscription to either of those services, you'll see the film in your streaming library available to watch online now.
Watch the 7 Days in Hell trailer below: