Stream Baseball Games Online with… Facebook?
|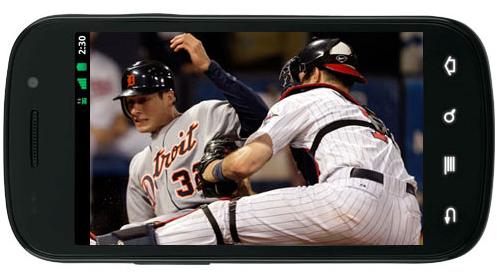 The streaming universe keeps getting a little more confusing every year. Or maybe I'm just getting old.
Last year, we saw a random NFL game broadcast (quite well, to their credit) on Yahoo! This past NFL season, we saw several games stream beautifully on Twitter. The NBA is in talks to bring a lot of interesting live streaming functionality to their games in the near future.
And now we have baseball. For those curious how to stream the MLB online, there are numerous ways to do so. In fact, America's past time has been relatively modern in many of their distribution channels. While it can be tough to watch the home team if you live in region, for fans outside the city, it's pretty easy to get access to your favorite teams through streaming services.
However, another unlikely service is jumping into the live streaming ring. Facebook is currently in discussions with the MLB to stream one game live a week on their streaming platform. Facebook has bet big on live streaming video, advertising the new service quite heavily.
It seems likely that the service will keep exploring ways in which they can get people hooked on live video, as they tend to focus such features predominantly in the news feed. Live streaming baseball once a week is likely a great way to get thousands of new people sitting and starting at a Facebook feed for hours on end.
It will be interesting to see whether or not Facebook jumps into other sports as well. Could they make a play for some NBA or NFL games?
Live streaming sports is no easy task. It is resource intensive, and the price tag for a live game can be pretty high. Regardless, there's no doubt consumer demand for such a service is on the rise, and Facebook definitely has the war chest to make things interesting.