REPORT: Up to 600,000 School-aged Children Will Lose Broadband Internet Connectivity With Lifeline Rollback
|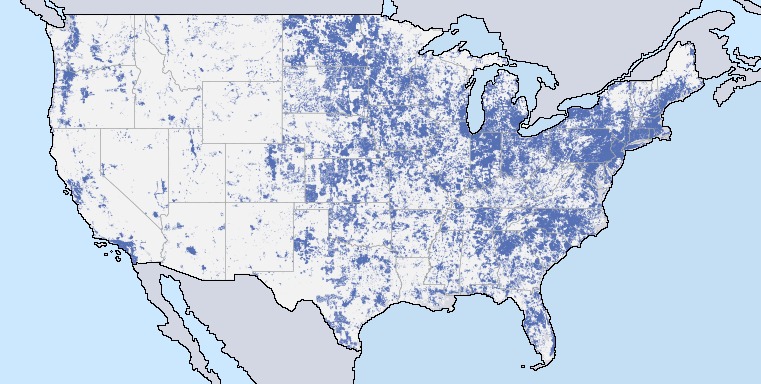 Recent studies have revealed that 7-in-10 teachers now assign homework that requires access to broadband internet to complete. For example, teachers are now assigning homework that involves streaming video, requires access to online data and research, as well as requiring the ability to effectively use online tools to complete assignments. The Huffington Post published a harrowing story of a student who would use a borrowed laptop and find free WiFi in places like fast food restaurants or coffee shops to complete his assignments as well as apply for college.
Related: Research broadband internet by zip code
And while some teachers are resistant to assigning homework that requires broadband internet connectivity, the requirement is almost unstoppable at this point. In 2015, Pew Research published research that found five million school-aged children did not have access to broadband internet. However, the number of kids with internet access at home has also been increasing over the past several years due to subsidization improvements via a new program called Lifeline.
But with recent FCC shifts away from net neutrality, as well as plans to rollback the Lifeline program, experts expect this number to increase over the next several years, disproportionately affecting poorer communities.
Our research into current household income versus broadband internet pricing has found that if the Lifeline program is rolled back, broadband internet connectivity will decrease among lower income families by an estimated 400,000-600,000, increasing the number of school children who won't have access to the internet at home.
31% of households with school children, with incomes below $50,000, do not currently have broadband internet, minority homes are the most negatively affected.
This number will likely jump to 37-38% of households with school children, with incomes below $50,000, who will not have broadband internet.
An estimated 400,000-600,000 school children could LOSE broadband internet access because of this change.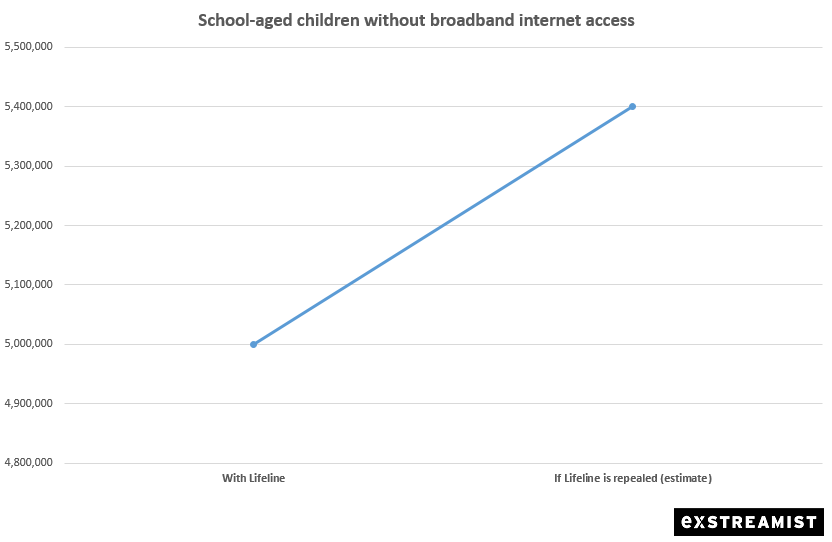 With internet connectivity becoming practically a requirement for school kids to be successful in the classroom, the FCC needs to tread carefully here. It should not be treated as a "nice to have" for things like streaming Netflix or advertisements for toys on YouTube. High speed internet access, if limited in its national availability and affordability, will create a larger divide between high-income and low-income household school performance.